The Somfy Smart Home Security starter pack including Smoke Alarm provides everything you need to completely secure your home.
TaHoma smart home box - connect up to 200 smart home products
User-friendly app with which allows you to easily operate all your smart home products.
1 easy-to-install motion detector and 1 opening detector which immediately warn you when an intruder is detected via a push message.
1 smoke detector that is easy to place anywhere and sends an alert when smoke is detected.
1 indoor siren which scares burglars and lets you know that something is wrong.
Compatible with: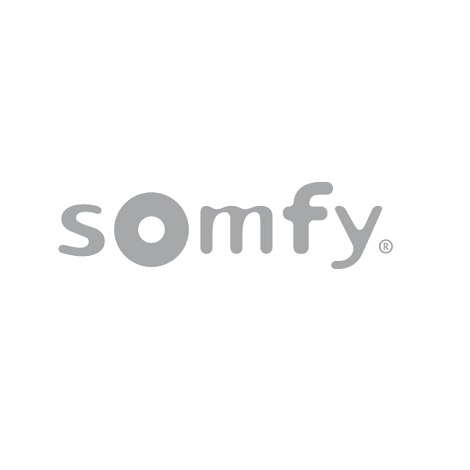 More information
In stock
Smart Home Security Starter Pack inc Smoke Alarm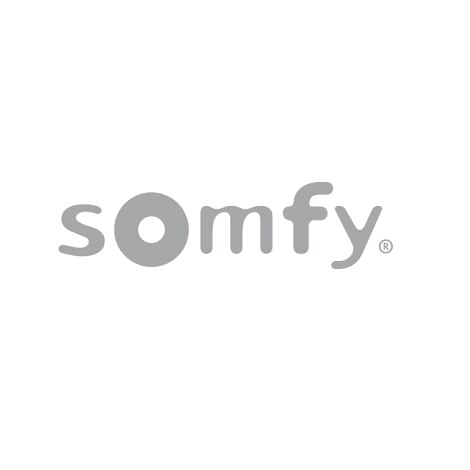 Details
Smart Home Security Starter Pack
The complete package to secure your Home
Get started with Smart Home security with this complete package. The pack includes the Somfy TaHoma and a selection of reliable accessories. Your home is secured optimally and you are always kept up to date with the TaHoma app on your smartphone. Whether you're at work or celbrating a well deserved holiday in Thailand you can always check-in.
TaHoma is the smart home system which connects all your products through the app. Somfy Smart Home solutions are very userfriendly and the installation is straight forward. Adding more security items or lighting accessories can be added at any time. Plus the TaHoma system is highly compatible. Amazon Alexa, Google Assistant, Sonos, IFTTT and many more are part of the possibilities. Somfy Smart Home let's you enjoy your home optimaly without a lot of hassle.
Your home might have many windows with blinds, curtains or roller shutters. Also many electrical devices, lighting points and heating are things most of us are still used to control manually. But Somfy Smart Home allows you to do it from your smartphone. Easy, smart and comfortable are key features. Secure your home, scare of intruders with simulations or just set the perfect atmosphere for your birthday party.
TaHoma
The Somfy TaHoma allows you to centralise control of your home's automated features.
Control products in and around you home with your smartphone
With Tahoma you can also control all kinds of other products such as blinds, lights, heating and garage doors.
Movement Detector io
Detects movement in a room and sends an alert via TaHoma to your smartphone or tablet.
Detects motion in all directions thanks to the spherical lens.
The motion detector io can activate other products via the TaHoma.
Opening Detector io
Detects intruders through shock and opening detection.
Can send an SMS, push message or e-mail with activation via TaHoma.
Can activate multiple scenarios on activation (for example: light on, shutters down, siren on).
Indoor Siren io
Inconspicuous to place in your interior
Powerful siren of 95 decibels.
Warns when a Somfy sensor detects a burglary attempt.
Can also be used in combination with Somfy smoke detector.
Smoke Alarm
Emits an 85 dB alarm when smoke is detected.
Motion detector: the camera records immediately when motion is detected.
The TaHoma system can automatically adjust other connected features to secure safe escape routes
Package Contents:
1x TaHoma
1x Movement Detector io
1x Opening Detector io.
1x Indoor Siren io.
1x Smoke Alarm.
Specification
Smart Home Security Starter Pack:
1 TaHoma
1 Smoke Alarm
1 Movement detector io
1 Opening sensor io
1 Indoor siren io
1 Power cable
1 Ethernet cable
1 Installation manual
Product Specifications
TaHoma:
Integrated protocols: io-homecontrol and RTS
Dimensions: 110 x 71.25 x 28.13 mm
Weight: 0,235 kg
Power: USB Micro (5VDC / 500mA) Power 110 / 230V- 50/60 Hz
Consumption: 0.1A (nominal)
Connection slots: 1 x RJ45 Ethernet 1 x Micro USB 1 x USB port
Operating temperature: 0 ° C to + 50 ° C (IP 20)
Color: White
Other: LED (red / green / orange / white)
Extra: Hover Button on the front of the box button to run a script
Protection: IP 30
Radio frequency: 868-870 en 433,42 MHz
Radio Range indoors: 20m
Radio Range open space: 200m
Size of packaging: 150 x 150 x 150 mm
Number of connectable equipment:
Maximum number of devices per system: 200 (all technologies)
Io-homecontrol: 200
RTS: 50
Sensor/alarm sensors Somfy: 50
Cameras: 5
Launchers scenarios: 20
Philips hue: 1 bridge (50 hue products)
Movement Detector io:
Type of detaction: Infra red
Radio: Io-homecontrol (868.42 MHz)
Radio range: 20m
Radio range open space: 200m
Sensor reach: 10m / angle: 120 °
Power Supply: 1 x CR123 lithium battery included (lifetime: 5 years)
Operating temperature: 0 ° C to + 40 ° C
Dimensions: 43 x 42 x 16 mm
Weight: 0,130 kg
Fasteners: double-sided tape included
Opening Detector io:
Type: Accelerometer and magnet
Radio technolgy: Io-homecontrol (868.42 MHz)
Radio range: 20m
Radio range open field: 200m
Power Supply: 1 x CR123 lithium battery included (lifetime: 5 years)
Operating temperature: 0 ° C to + 40 ° C
Dimensions: 97 x 47 x 23 mm
Weight: 0,150 kg
Fasteners: mount with integrated double-sided tape
Indoor Siren io:
Powerful Sound volume: 95 dB
Discreet: 65dB
Type of batteries: AA LR06
Battery life: 2 years
Protection rating: IP20 (indoor use in a dry room)
Radio range Line-of-sight: 200 m
Through two walls (concrete): 30 m
Frequency: 868.870 MHz io-homecontrol ® Tri-band two-way
Operating temperature: 0 °C to + 60 °C
Dimensions W x H x D in mm: 99 x 51 x 99 mm
Weight: 135 g
Placement:
Fixing screws supplied
Removable attachment through the mounting hole on the back of the siren
Smoke Alarm
Measurements 120 x 146 x 55 mm
Communication io (2-way)
Power supply 1 x 9 volt battery, 1 x 3V CR123 battery
Noise level 85 dB
Battery lifetime 5 years
2 Year Guarantee