Somfy TaHoma and docking station
Details
Somfy TaHoma + Docking station with back-up battery and 3 extra USB connections
Somfy TaHoma is the easy to install home automation system that makes controlling your house simple. With TaHoma you can open your blinds, switch off your lights or operate your garage doors all from your smartphone. It's modern living at its finest.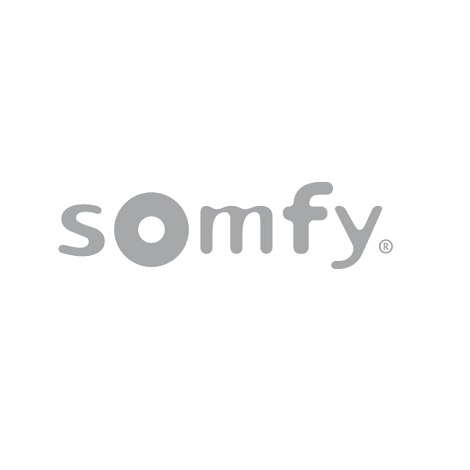 Read all about Somfy TaHoma - Home Automation System
Now with handy and stylish docking station
This compact docking station is designed in a light gray version and connects seamlessly with the timeless design of the Somfy TaHoma smart home box.
With this handy supplement you provide your TaHoma with a back-up battery that ensures that the TaHoma remains active during a power failure. It also adds to colour your TaHoma with a multicolor RGB light
With this docking station your TaHoma gets 3 extra USB connections enabling you to add Z-Wave and EnOcean USB adapters. This gives you access to connect a wide variety of extra accessories.
What's included?
1 Somfy TaHoma
1 Power cable
1 Ethernet cable
1 Docking station
1 Quickstart manual
Specification
Somfy TaHoma
Integrated protocols: io-homecontrol and RTS
Dimensions: 110 x 71.25 x 28.13 mm
Weight: 0,235 kg
Power: USB Micro (5VDC / 500mA) Power 110 / 230V- 50/60 Hz
Consumption: 0.1A (nominal)
Connection slots: 1 x RJ45 Ethernet 1 x Micro USB 1 x USB port
Operating temperature: 0 ° C to + 50 ° C (IP 20)
Color: White
Other: LED (red / green / orange / white)
Extra: Hover Button on the front of the box button to run a script
Protection: IP 30
Radio frequency: 868-870 en 433,42 MHz
Radio Range indoors: 20m
Radio Range open space: 200m
Size of packaging: 150 x 150 x 150 mm
Number of connectable equipment:
Maximum number of devices per system: 200 (all technologies)
Io-homecontrol: 200
RTS: 50
Sensor/alarm sensors Somfy: 50
Cameras: 5
Launchers scenarios: 20
Philips hue: 1 bridge (50 hue products)
Docking station
Energy source: TaHoma
Back-up battery type: lithium-ion battery 2400 mAh
Operating temperature: 0 ° C to + 50 ° C
Back-up battery autonomy: 8 hours
Built-in ring tone: 85 dB
DIMENSIONS AND WEIGHT:
Length: 108 mm
Width: 104 mm
Height: 37 mm
Weight: 0.200 kg
CERTIFICATIONS AND CONFORMITIES:
GUARANTEE: 2 years