Switch to app control with this ready to use pack including the Somfy Connexoon Window and two remote controlled plugs. Control blinds, curtains and lighting from the userfriendly Connexoon App on your smartphone.
More information
In stock
Somfy Connexoon Starter Pack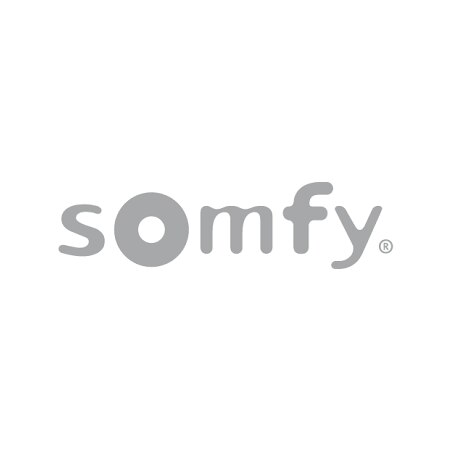 Details
Connexoon Starter Pack
This package consisting of 2 Somfy remote controlled electric sockets and a Somfy Connexoon Window RTS enables you to turn on your lights and control your connected interior blinds and curtains from your smartphone. Turn any light into an easy to reach asset by connecting it to a Somfy plug and controlling it from the Connexoon App on your smartphone.
Somfy Connexoon and the plugs are easy to use, smart and playful. Use centralisation to control all your connected equipment at once or create the perfect pre-programmed ambiance with the push of one button. Timer settings and smartphone control allows you to simulate your presence while your away.
About the remote controlled plug
Easily safe energy and upgrade your homes comfort with the Somfy remote controlled electric socket. It's easy to install and use. Turn your lights on or off with a single touch and remotely.
Upgrade your lights at home with wireless control
Easy installation and use
Comes with a comprehensive 2 year warranty
About Connexoon Window RTS
Connexoon Window enables you to centralise, control and program your connected interior blinds, curtains and lighting. Connect your Connexoon Window RTS to your internet router and download the Connexoon App on your smartphone for easy control of your connected products at home or away.
Discover useful and easy-to-use functions:
Centralisation function: Open or close all your equipment with one press anywhere you are.
Ambience Replay function: Replay the scenarios you have programmed, for example an "Evening Atmosphere" which closes the curtains and turns on the lights in the living room.
Timer function: Program blinds and curtains to open or close on the days and schedules of your choice and enable presence simulation.
Personalise and play up to 4 ambiences to control several connected interior blinds and curtains simultaneously to fit life moments.
What's included?
1 Remote Controlled Socket
1 Connexoon Window RTS
1 USB cable
1 Power adaptor type G
1 Ethernet Cable (1m)
2 quick start guides
Specification
Somfy remote controlled electric socket
Measurements: 53 x 110 x 77 mm
Wireless range: 30 m in non-built-up area
Communication: RTS (1-way)
Maximum capacity: 3000 W - max. 16 A
Power supply: 230 V
Somfy Connexoon Window RTS
Compatibility:
Compatible with the Somfy RTS range of motors.
For indoor use.
Technology:
Radio Frequency : 433.42 MHz
Radio range : 200m in open field or 20m through 2 reinforced concrete walls
Channels: 1
Electrical:
Battery Type : AAA
Battery Voltage : 1.5 V
Dimension:
Height : 151 mm
Width : 47 mm
Depth: 18 mm