Feel secure and safe with the plug and play Home alarm and the outdoor camera. It lets you protect every nook and cranny in and outside your home and you are always connected via your smartphone.
Compatible with: Amazon Alexa - Google Assistant - IFTTT.

More information
Out of stock
Somfy Home Alarm + Outdoor Camera white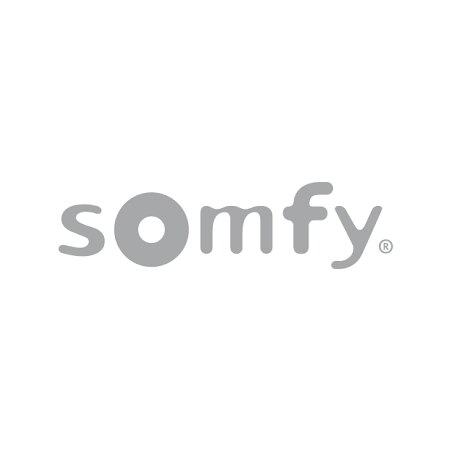 Details
Somfy Home Alarm + Outdoor Camera
With this comprehensive Somfy Home Alarm Pack, you can protect every nook and cranny in and outside your house. The motion detector and the three door and window sensors that come as standard immediately send a push message to your smartphone if there is a burglary. A loud siren goes off at the same time.
The thought of someone breaking into your home, prowling around your house, looking for valuables, perish the thought! What you really want is for the thieves or burglars to just keep off your property.
The IntelliTAG™ is the only door and window sensor that warns you if there is an attempted break-in BEFORE the intruders break in. In the process, it can recognise the difference between a ball bumping the door and the door being forced open.
The camera also comes with a smart activation function. When you get back home, the system will recognise you and switch itself off, and if you go out again, you'll get a reminder via the app on your smartphone to re-activate the camera. That's convenience for you!
The Somfy Outdoor Camera and all Protect security products are compatible with Smart Home systems, such as IFTTT, Amazon Alexa and Google.
Features
All-round alarm system: every nook and cranny is protected, and it comes complete with a siren
IntelliTAG™: smart door/window sensor that warns you BEFORE the intruder has broken in
Motion detector: reacts immediately to unexpected temperature differences while ignoring pets
Push messages: tell you about suspicious activities immediately via your smartphone
Easy to install: sensors can be placed on or stuck to a surface
Plug and play: installed and active within 10 minutes
Somfy app: helps to remind you that you have to activate the alarm
Camera features
Full HD camera with night vision
Powerful siren (110 dB)
Talk to intruders via the built-in speaker
Motion detection: immediately starts recording when motion is detected
Image storage in the cloud
Specification
Specifications for each individual component:
Outdoor Camera
Colour: Available in White and Anthracite Grey finish
Full HD 1080p images with clear night vision range of up to 8m
130° wide diagonal angle and x8 zoom
Built-in 110dB siren
SomfyVision™ advanced motion detection
HDR (High Dynamic Range) function to compensate for brightness problems
Built-in speaker and microphone
Data secured with AES-256 encryption
The Outdoor Camera can be installed in three different manners:
Connected to a mains power socket (cable not supplied)
Connected to an electric wall outlet (for example by replacing a light)
Connected to the power supply of an existing light. NOTE: Connection to an outdoor light: 500W (Halogen) or 100W (LED) max supported power
Compatibility: Google Assistant, Amazon Alexa, IFTTT, Somfy TaHoma
IP: IP54 weather resistance: From -20°C to 50°C
Dimensions: 150 x 150 x 85 mm
Warranty: 5 years
Please install via the Somfy Protect App
Link
Supported communication protocols: WiFi 802.11 b/g/n 2.4 GHz (open, WEP, WPA2, PA/WPA2 mixed mode)
Capacity: 50 IntelliTAGs / Motion sensors, 50 Key fobs, 2 Indoor Sirens, 2 Outdoor Sirens, 2 Radio Extenders, 4 Cameras
Radio jamming detection / encrypted radio communication
Embedded backup battery in case of power outage (up to 6 hours)
Dimensions: 89 x 30 mm
Weight: 132g
Operating temperature: 0-45 °C
IntelliTAG
Wireless operating distance 200m (open air)
1 AAA battery (1 year battery life)
Tamper protection
Indoor and outdoor use (IP54)
Dimensions: 60 x 28 x 13,5 mm
Weight: 28g
Operating temperature: 0-45 °C
Motion Sensor
Wireless operating distance 200m (open air)
1 CR123A (2 year battery life)
130 ° wide view angle
Tamper protection
Dimensions: 47 x 47 mm
Weight: 55g
Operating temperature: 0-45 °C
Key Fob
Wireless operating distance 50m (open air)
1 x Lithium CR2032 (1 year battery life)
Dimensions: 34 x 10 mm
Weight: 12g
Operating temperature: 0-45 °C
Indoor Siren
Wireless operating distance 200m (open air)
4x Alcalin D (2 year battery life)
Tamper protection
Dimensions: 175 x 45 mm
Weight: 985g
Operating temperature: 0-45 °C