Ready to use pack consisting of a remote controlled plug and a battery powered wallswitch. The wallswitch allows you to turn your lights on or off with a single touch.
More information
In stock
Somfy Light Pack - plug and wall switch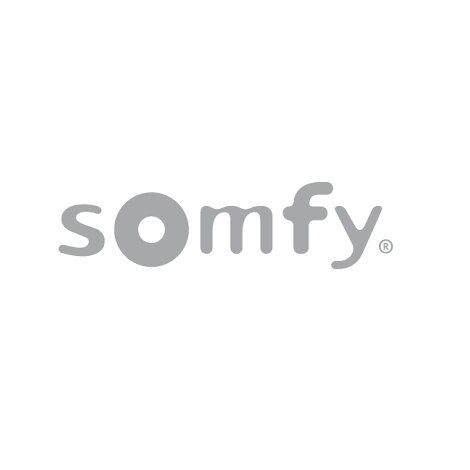 Details
Somfy Light Pack - plug and wall switch
This package consisting of a Somfy remote controlled electric socket and a Somfy wall switch enables you to turn on your lights from one central place. Turn any light into an easy to reach asset by connecting it to a Somfy plug and controlling it by the competely wireless wall switch.
The wall wsitch is battery powered allowing you to install it anywhere you like. Pick your preferred position and start controlling your lichts easy and stylish.
About the remote controlled plug
The Somfy electric socket enhances any socket with remote-control capability. It's nice design let's it blend in with your interior. After plugging it in to a socket your ready to control your lights remotely with a single touch.
Control your home's lighting remotely
Easy installation and use
Smartphone, tablet or PC control ready (combine your electric socket with Somfy TaHoma)
Comes with a comprehensive 2 year warranty
About the wall switch
This wireless wall switch has a neutral colour finish which will blend seamlessly into your interior. The Somfy Smoove Origin Wall Switch is battery powered and its compatible with any Somfy product with RTS protocol. Wirelessly control your connected Somfy products with the touch of a button.
Compatible with Somfy RTS enabled products (e.g. powered blinds, electric curtain rails or lighting modules)
Raise, lower and stop functions, and programmable 'my' button
Battery powered; easy to install anywhere in your home
Supplied as a ready to use package (white switch module, white frame and mounting plate)
What's included?
1 Remote Controlled Socket
1 Smoove Origin RTS Wall Switch
1 Mounting plate
1 White frame
M3 tape
1 Battery
Specification
Remote controlled electric socket
Measurements: 53 x 110 x 77 mm
Wireless range: 30 m in non-built-up area
Communication: RTS (1-way)
Maximum capacity: 3000 W - max. 16 A
Power supply: 230 V
Somfy Smoove origin wall switch
Compatible with the Somfy RTS range of motors and sensors.
For indoor use
Measurements Smoove module: 50 x 50 x 10 mm
Measurements Smoove frame: 80 x 80 x 10 mm
Weight: 0.75 Kg
Battery Type: LR03 AAA
Battery Voltage: 1.5 V
Protection Index: IP 30
Radio Frequency : 433.42 MHz
Radio Range:  200m in open field or 20m through 2 reinforced concrete walls
Channels: 16
Colour / Finish: Neutral White
Installation: Supplied with a mounting bracket (for wall mount option).
Information: Shock-proof
Working temperature: 0 to + 45 °C