Somfy One + 2 IntelliTAGs + 2 Keyfobs
Details
Somfy One - full HD camera, siren, motion detector and privacy protection.
With Somfy One, you'll have everything you need in one go when it comes to your security. And that is quite handy. Somfy One is a fully stand-alone system. You simply install it in a strategically smart spot, activate it using the Somfy Protect app, and you're good to go!
As soon as the camera detects movement, the siren will go off and you'll immediately receive a push message on your smartphone. You can watch live, check the recorded images of 30 seconds and download those images for free.
The siren that goes off will provide the deterrent you're looking for. But you can always warn the police straight away too. And what if you're not reachable? No problem. You can add several people to the app who will then receive a push message if there's something suspicious going on, so that they can take steps immediately. By the way, you can also turn the siren off via the app.
And what if you've got pets? You can configure the Somfy One so that the camera will not react if your favourite pet happens to wander past the lens.
Do you value your privacy? Somfy One takes that into account. Because as soon as you enter the room, the camera shutter closes. So no one can watch what's going on. Easy to expand the Somfy One with other Somfy Protect accessories, such as a window or door sensor, for instance.
The Somfy One bundle is being delivered with two IntelliTAGs (window/door sensors) which allows you to protect your windows or entry doors and two KeyFobs. With these you and another household member can easily activate or deactivate the alarm system and leave your home with peace of mind, while you enjoy spring!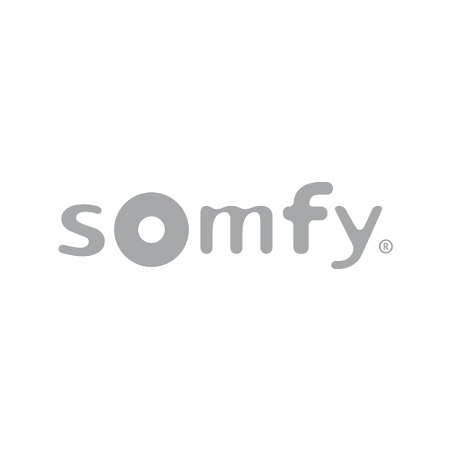 Features:
Full HD video camera; pin-sharp images that ensure nothing escapes you
90 DB siren: fully integrated and loud enough to scare off intruders
Motion detector: the camera starts recording as soon as it detects movement
Active privacy shutter: your private life is automatically shielded
Plug and play: the system is active and you'll be done within 10 minutes!
Comes with 2 x IntelliTAGs and 2 x KeyFobs
30 seconds image recording upon motion detection
Download the video clips for free or upload to Dropbox, Google Drive or OneDrive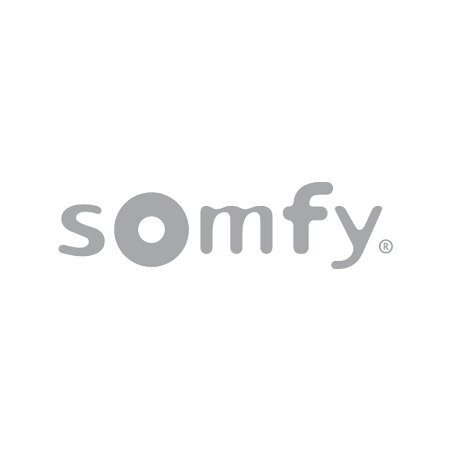 Easy to install
Place your Somfy One in the desired location and plug it in. With just a few clicks from your app, your system is installed and working. Moving your Somfy One is easy because you don't need to re-install it.
Discover the easy installation video
SomfyVision™
The unique combination of infrared-based motion sensor and motion detection ensures highly accurate alerts.
Easy Set up
Install your Somfy One in minutes from your smartphone userfriendly Somfy Protect app(iOS & Android).
Talk and listen
Enjoy the camera's 2-way audio communication and make sure to always stay connected to your home.
A great monitoring experience
The Somfy camera comes with a 130° wide view angle, a 4x zoom (Magic Zoom), and night vision. Images will just look crystal clear!
Smoke alarm detection
Recognizes the sound of your smoke detector and warns you directly on your smartphone. Your smoke detector is connected!
Smart Activation
Somfy will remind you to activate motion detection when leaving your home in a rush.
Rely on your friends and Family
Never worry again when you're away. Grant access to your security system to your trusted network.
Know who is home and safe
See who's home and get notified when your children are back home, thanks to the Kids Mode of the Somfy Protect app.
Specification
Video
Full HD video sensor 1080p / 30 fps
Wide angle 130 (diagonal)
Night vision (6m) with mechanical infrared filter
Digital zoom x8
SomfyVision motion detection (5 m)
Connectivity
WiFi 802.11 b/g
500 Kbps
Bluetooth 4.0
Radio: Somfy Protect 868MHz
LPWA 868 MHzz
Other:
Audio: Built-in speaker and microphone
Siren: 90+ dB
USB adaptor (5V/2 A)
Dimensions: 110 x 90 mm
Weight: 260g
Operating temperature: 0-45
Secure connection (SSL / TLS with RSA) and coded cloud storage
Warranty: 5 years
Power supply
Works on AC
Radio
Communicates directly with the accessories through wifi