All-In-One alarm system. Plug & Play, everything you need with a Full HD camera, siren, motion detector and privacy protection. Extended with the Somfy Protect smoke detector for even more safety and security.
More information
In stock
Somfy One+ & Smoke Detector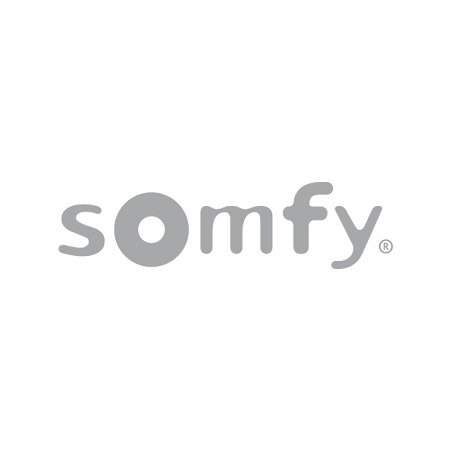 Details
Somfy One + wireless alarm system with an HD camera and siren.
With the Somfy One + you'll have everything you need in one go when it comes to your security and that's quite handy! The Somfy One + is a fully stand-alone system, you simply install it in a strategically smart spot, activate it using the Somfy Protect app, and you're good to go!
As soon as the camera detects movement, the siren will go off and you'll immediately receive a push message on your smartphone. You can watch live, check the recorded images of 30 seconds and download those images for free. But you can always warn the police straight away too.
And what if you're not reachable? No problem. You can add several people to the app who will then receive a push message if there's something suspicious going on, so that they can take steps immediately.
You can also turn the siren off via the app.
And what if you've got pets? You can configure the Somfy One + so that the camera will not react if your favourite pet happens to wander past the lens.
Do you value your privacy? The Somfy One + takes that into account, because as soon as you enter the room, the camera shutter closes. So no one can watch what's going on.
And it's really easy to expand the Somfy One + with other Somfy Protect accessories, such as a window or door sensor, for instance.
Keeps your home well protected, even during power outages.
The Somfy One + features a long lasting built-in battery that stays working for up to 6 hours. As a result, the Somfy One + protects your home even when the power fails.
If something happens during the power outage, the Somfy One + will trigger its built-in siren and begins to record immediately. The Somfy One + also comes with one door/window contact and one key fob.
Somfy Protect Smoke Alarm
Expand your Somfy Home Alarm or Somfy One/One+ with the Somfy Protect smoke alarm for even more safety and security.
As soon as the sensor detects smoke, the loud 85dB siren will sound and a notification will be sent to your smartphone. If you have several Somfy Protect smoke detectors at home, they will all go off. The siren of your Protect alarm system can also be activated by the smoke detector and the camera will immediately start recording and saving images. You can also view what's going on directly via the live stream.
The smoke detector can easily be added to your Somfy Protect alarm or intelligent security camera and operated via the Protect app.
Specification
Somfy One +
Full HD video camera; pin-sharp images that ensure nothing escapes you
90 DB siren: fully integrated and loud enough to scare off intruders
Motion detector: the camera starts recording as soon as it detects movement
Active privacy shutter: your private life is automatically shielded
Plug and play: the system is active and you'll be done within 10 minutes!
Compatible: so you can expand it with various nifty Somfy Protect accessories
Backup battery up to 6 hours
30 seconds image recording upon motion detection
Download the video clips for free or upload to Dropbox, Google Drive or OneDrive
Somfy Protect Rookmelder
Loud siren (85dB)
Works together with your Somfy Protect alarm or intelligent security camera
The smoke detectors are connected to each other so that they go off simultaneously
Notification on your telephone in case of smoke detection
Installation and maintenance via the Somfy Protect app