Somfy TaHoma is the easy to install home automation system that makes controlling your house simple. With TaHoma you can open your blinds, switch off your lights or operate your garage doors all from your smartphone. It's modern living at its finest.
Somfy plug-in RTS radio receiver controlled by Somfy RTS remote handsets and wall switches.
More information
Out of stock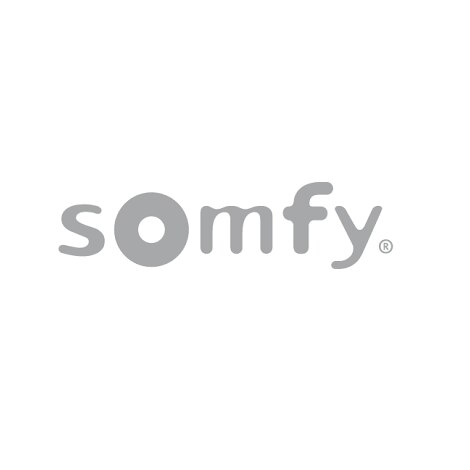 Details
Somfy TaHoma - Smart Home System
The Somfy TaHoma allows you to centralise control of your home's automated features. Compatible with expert partners and more than a hundred different Somfy products, our smart home system lets you open your blinds, switch on your lighting or operate your garage doors all from your PC, or using the Somfy TaHoma app on your smartphone.
Somfy TaHoma benefits
As well as delivering complete comfort and control, the Somfy TaHoma also offers energy saving benefits, with sun sensors that automatically adjust your blinds or shutters to keep your home cool in summer and warm in winter. And with email alerts, coupled with the ability to remotely adjust your home's features, you can rest assured that your home is secure at all times.
Control multiple devices at once with scenario settings and personalise your Somfy TaHoma home automation system to suit your lifestyle with smart programming features that ensure your home always works to your schedule.
Easy installation with Somfy TaHoma Coach tutorials
Intuitive interface and easy to program
Compatible with expert partners and over 100 Somfy RTS & io homecontrol products
Improved security, comfort and energy saving benefits
Week and year diary programming for home management that fits your lifestyle
Control multiple smart devices at once with scenario settings
Automate control by sensor or schedule with smart programming
Receive email alerts to always stay on top of things
Comes with a comprehensive 5 year warranty
What's included?
1 Somfy TaHoma
1 Power cable
1 Ethernet cable
1 Quickstart manual
Plug-in Receiver RTS.
This remote controlled plug in power outlet with ON/OFF function can be used to control lighting and electrical appliances. Plug the receiver into the socket outlet and control your lamps with Somfy RTS controls. The plug in receiver can also be controlled by smartphone/tablet by combining with the Connexoon RTS box (sold separately).
Simple to install and set up.
Use any Somfy RTS remote handset or wall switch to control it.
Combine with Somfy Chronis control for automatic timer function (switch lamps on/off at certain times).
Combine with Connexoon RTS for timer / scenario control.
Radio reception range is 30M.
 
Compatibility
Compatible with standard 230Vac UK socket outlets.
For indoor use.
Technology
Radio Frequency : 433.42 MHz
Radio range : 30M
Specification
Somfy TaHoma
Integrated protocols: io-homecontrol and RTS
Dimensions: 110 x 71.25 x 28.13 mm
Weight: 0,235 kg
Power: USB Micro (5VDC / 500mA) Power 110 / 230V- 50/60 Hz
Consumption: 0.1A (nominal)
Connection slots: 1 x RJ45 Ethernet 1 x Micro USB 1 x USB port
Operating temperature: 0 ° C to + 50 ° C (IP 20)
Color: White
Other: LED (red / green / orange / white)
Extra: Hover Button on the front of the box button to run a script
Protection: IP 30
Radio frequency: 868-870 en 433,42 MHz
Radio Range indoors: 20m
Radio Range open space: 200m
Size of packaging: 150 x 150 x 150 mm
Number of connectable equipment:
Maximum number of devices per system: 200 (all technologies)
Io-homecontrol: 200
RTS: 50
Sensor/alarm sensors Somfy: 50
Cameras: 5
Launchers scenarios: 20
Philips hue: 1 bridge (50 hue products)
RTS Plug
Measurements: 53 x 110 x 77 mm
Wireless range: 30 m in non-built-up area
Communication: RTS (1-way)
Maximum capacity: 3000 W - max. 16 A
Power supply: 230 V