Somfy TaHoma is the easy to install home automation system that makes controlling your house simple. With TaHoma you can open your blinds, switch off your lights or operate your garage doors all from your smartphone. It's modern living at its finest.
Compatible with: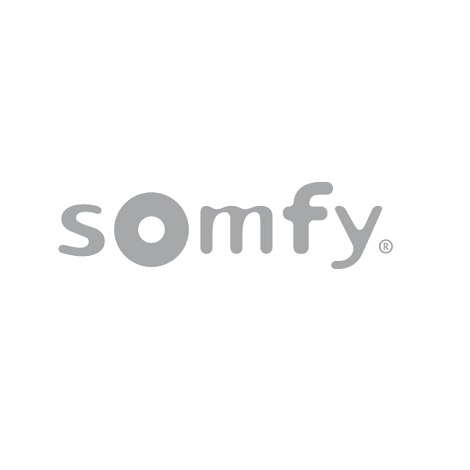 Using the Somfy Thermostatic Radiator Valve you can have the right temperature in every room. Simply change the desired temperature on the valve or using the Somfy TaHoma.
✔️ Save Energy - only heat selected rooms
✔️ Optimize radiator control - smart placement of the temperature sensors secures accurate temperature measuring
✔️ Quiet yet powerful - the motor in the radiator valve is designed for optimal sound levels
✔️ Timer function - set each radiator individually according to your schedule
Operate manually or from Somfy TaHoma Operable from Somfy app when combined with: TaHoma
NOTE: The screen will be upside down on UK radiators with the valve pointing vertically
More information
In stock
We live and spend a lot of time in our homes and we expect these to be a safe place for our family members. Nevertheless many people do suffer from serious injuries and deaths every year due to fires in their homes. Not to mention the costs for rebuilding and restoring fire damaged homes. Fires can be caused by multiple things such as electrical failures, candles, smoking, cooking and lots of other reasons.
One way of minimizing risk of injuries due to fires is to secure the home and use smoke detectors. These come in a variety of designs and some also with smart functions. Nowadays there are smoke detectors that are connected to each other wirelessly in order to all sound at the same time and getting maximal attention when you are at home. During the past years we have also seen the entrance of smart smoke detectors. What these do is basically sending you a push notification or email to your smartphone. Upon receiving this you are able to take action faster and hopefully minimize the risk and damage if there's a fire in your home.
Somfy offers smart smoke detectors that within the TaHoma smart home solution can send out alerts (a TaHoma is mandatory). We will guide you on how to setup push notifications so that you can receive information if the smoke detectors sense anything at your home.
Instructions on how to setup a push notification/email in TaHoma:
Login to you account at www.somfy-connect.com
Click on SMART programming
Choose "New" in the upper left corner
Drag the envelope icon into the designated area
Choose which devices that should receive the alert (smartphones shown here are the ones that have logged into your account. If a device is not showed, then use it to log in to your TaHoma account).
Next, choose all smoke sensors that should act upon the presence of smoke
Then confirm on "smoke" on the right column and press "Save" at the bottom
Save your Smart programming
Name your Smart programming and confirm
Activate your program by dragging it into the dotted lines for activated programs
Done!
You can also use the Smart programming menu in order to open your roller shutters and turn on lights in case of fire detection in your home. Just set this up within your Smart programming menu.
Smoke alarm detection in Somfy Protect:
If you are one of the many users of a Somfy Protect alarm-solution in your home there are ways to monitor your home for fires alarms here. What you do need is either a Somfy One or Somfy One+, the smart all-in-one alarms with built in camera, motion sensor and siren. These devices have a function for detecting the sound of existing smoke alarms in your home.
Within the device setting for your One/One+ you can enable the smoke alarm detection function. By doing this the device will listen for smoke and/or carbon monoxide alarms in your home. When an alarm is detected an email or push notice will be sent to your smartphone immediately and you can then take immediate action. Open your Somfy Protect app and see if there are smoke in your home and then call the fire department.
Note: In order to have the smoke alarm detection function to work your camera/alarm must be activated and the privacy shutter must be opened in order for the microphone to be able to detect the alarm.
Somfy TaHoma + Thermostatic Radiator Valve 3-pack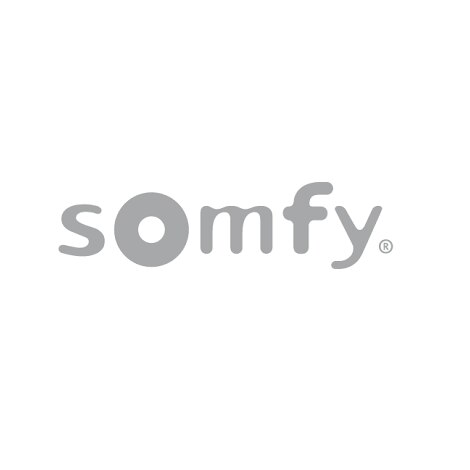 Details
Somfy TaHoma - Smart Home System
The Somfy TaHoma allows you to centralise control of your home's automated features. Compatible with expert partners and more than a hundred different Somfy products, our smart home system lets you open your blinds, switch on your lighting or operate your garage doors all from your PC, or using the Somfy TaHoma app on your smartphone.
Somfy TaHoma benefits
As well as delivering complete comfort and control, the Somfy TaHoma also offers energy saving benefits, with sun sensors that automatically adjust your blinds or shutters to keep your home cool in summer and warm in winter. And with email alerts, coupled with the ability to remotely adjust your home's features, you can rest assured that your home is secure at all times.
Control multiple devices at once with scenario settings and personalise your Somfy TaHoma home automation system to suit your lifestyle with smart programming features that ensure your home always works to your schedule.
Easy installation with Somfy TaHoma Coach tutorials
Intuitive interface and easy to program
Compatible with expert partners and over 100 Somfy RTS & io homecontrol products
Improved security, comfort and energy saving benefits
Week and year diary programming for home management that fits your lifestyle
Control multiple smart devices at once with scenario settings
Automate control by sensor or schedule with smart programming
Receive email alerts to always stay on top of things
Comes with a comprehensive 5 year warranty
What's included?
1 Somfy TaHoma
1 Power cable
1 Ethernet cable
1 Quickstart manual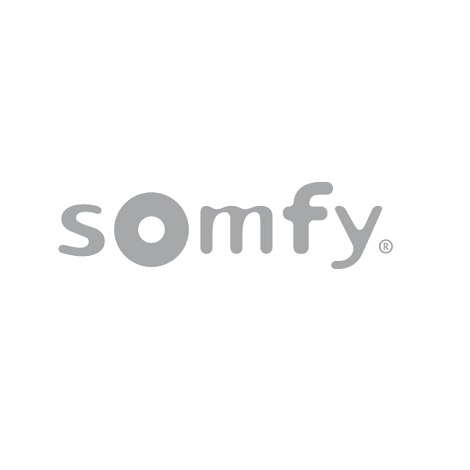 Somfy Thermostatic Radiator Valve
The Somfy Thermostatic Radiator Valve can replace almost any thermostatic radiator valve and is suitable for most heating systems. The Radiator Valve has been created to allow you to set the temperature in every room. This gives you optimal comfort levels and saves you energy by only heating the rooms that you are using. The radiator valve is controlled using the buttons on the front or using the Somfy TaHoma.
Save energy
Enjoy maximum comfort levels and save energy at the same time by heating only those rooms that you use. More comfort whilst saving energy, what more do you want?
Optimal control
Thanks to the placement of temperature sensors on both sides of the radiator valve it is possible to correctly measure the temperature, even if the valve is located very close to the heat source. With the OpenWindow feature the valve automatically saves energy –when the valve detects a sudden drop in temperature (usually caused by an open window) the valve temporarily turns down the heat.
Self-learning mode
After an initial period, the valve knows how long it takes to heat up a room. As a result, the Valve can decide if it needs to turn up the heat earlier to reach a desired temperature. This way, it will automatically choose to open the valve earlier if you want the temperature in your bathroom in the morning. Isn't that smart?
Timer function
Every Radiator Valve can be set individually, according to your schedule. Thanks to the Somfy TaHoma you can have a more comfortable bathroom temperature in the morning within just a few clicks. That's a good way to start your morning!
Quiet yet powerful
The motor of the Radiator Valve is designed for optimal sound levels, meaning you can easily use it in your bathroom without being awakened by your radiator valve. Sleep tight!
*Please note the screen will be upside down on UK radiators with the valve pointing vertically*