Wireless wall switch with 3 channels to control 3 different io products. For both indoor and outdoor use.
Wall switch with 3 channels
Pulse control with push buttons
Wireless, possible to install on every given place
Applicable for garage doors, lighting, solar shading, roller shutters, scenario player, etc
More information
Out of stock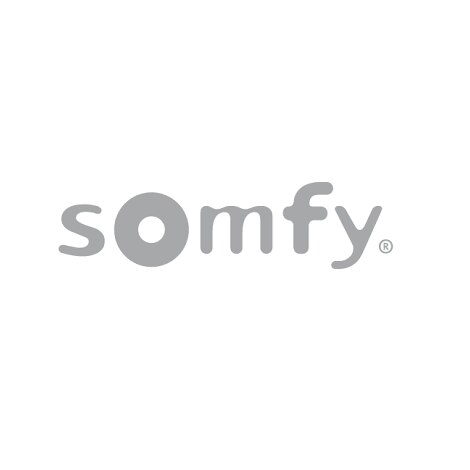 Details
Somfy Wallswitch io
The wireless Somfy Wallswitch io is battery powered and allows you to control up to three individual Somfy io-homecontrol® products, such as your garage doors. It is easy to install and comes with a robust housing for extra durability.
Thanks to its wireless control, you can install the Somfy wallswitch anywhere in your home, making it ideal as an extra control point next to your existing switches. This Wallswitch is also splash proof (IP55 rated), meaning it can be placed outside as well for controlling your awnings direct from you patio for example.
Benefits
Wall switch with 3 channels
No feedback function (1-way communication)
Pulse control with push buttons
Wireless, so possible to install on every given place
Big reach. 20 meter, through 2 stone walls
Applicable for garage doors, lighting, solar shading, roller shutters, scenario player, etc
In the box
Wall Switch io
Manual
3 V- CR2430 battery
Specification
Radio frequency: 868.95 Mhz
Measurements:80x80x15 mm
Operating temperature: -20°C tot +60°C
Radio range: 20m
Battery supply: 3 V
Protection index: IP55
Warranty: 5 years
Help Guides
Manual Wall Switch io
Manual for wall switch io
View PDF