The five channel Telis Modulis 4 handset gives you one touch control of individual or grouped Somfy RTS products. It features a scroll wheel for precise operation of your connected tilt blinds.
More information
Out of stock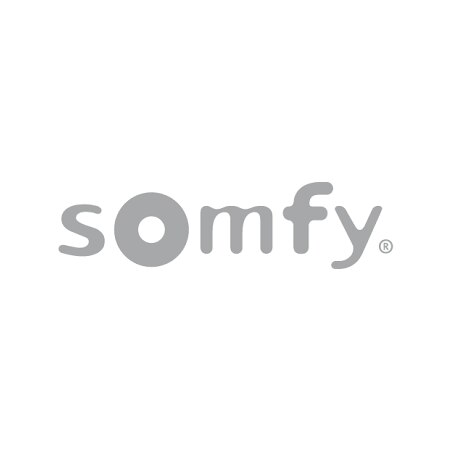 Details
Telis Modulis 4 Silver
Enjoy one touch control with the five channel Telis Modulis 4 handset. With four channels for individual Somfy products and one channel for grouped control, it makes operating your home effortlessly simple.
This wireless Telis Modulis 4 features three buttons, allowing you to raise, lower or stop your connected products without every having to get up. And with the 'my' functionality, you can program your preferred position and instantly recall it with a click of a button. The Telis Modulis 4 also features a scroll wheel, which is ideal for precise and effortless operation of your Somfy tilt blinds or dimmer lighting.
Controls Somfy RTS powered blinds or other RTS enabled products, e.g. electric curtain tracks or lighting modules
Includes raise, lower and stop functions, and programmable 'my' button
Scroll wheel for precise control of Somfy tilt blinds or dimmer lighting
Battery powered with no wiring required
Supplied with a mounting pin for easy storage
What's included?
1 Telis Modulis 4
1 Battery
1 Wall mount
Specification
Measurements: 145 x 49 x 18 mm
Weight: 0.150 Kg
Battery Type: CR2430
Battery Voltage: 1.5 V
Protection Index: IP 30
Radio Frequency: 433.42 MHz
Radio Range: 200m in open field or 20m through 2 reinforced concrete walls
Channels: 1
Colour / Finish: Silver
Installation: Supplied with a mounting pin (for wall mount option).
Working temperature: 0 to + 45 °C
Warranty: 5 years
Help Guides
Telis Modulis
User manual for Telis Modulis 1 and 4
View PDF