Using the Somfy Thermostatic Radiator Valve you can have the right temperature in every room. Simply change the desired temperature on the valve or using the Somfy TaHoma.
✔️ Save Energy - only heat selected rooms
✔️ Optimize radiator control - smart placement of the temperature sensors secures accurate temperature measuring
✔️ Quiet yet powerful - the motor in the radiator valve is designed for optimal sound levels
✔️ Timer function - set each radiator individually according to your schedule
Operate manually or from Somfy TaHoma
Operable from Somfy app when combined with: TaHoma
NOTE: remote io or TaHoma not included. The screen will be upside down on UK radiators with the valve pointing vertically
More information
In stock
Somfy Thermostatic Radiator Valve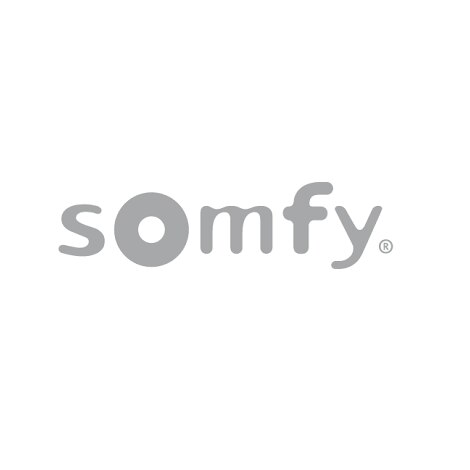 Details
Somfy Thermostatic Radiator Valve
The Somfy Thermostatic Radiator Valve can replace almost any thermostatic radiator valve and is suitable for most heating systems. The Radiator Valve has been created to allow you to set the temperature in every room. This gives you optimal comfort levels and saves you energy by only heating the rooms that you are using. The radiator valve is controlled using the buttons on the front or using the Somfy TaHoma.
Save energy
Enjoy maximum comfort levels and save energy at the same time by heating only those rooms that you use. More comfort whilst saving energy, what more do you want?
Optimal control
Thanks to the placement of temperature sensors on both sides of the radiator valve it is possible to correctly measure the temperature, even if the valve is located very close to the heat source. With the OpenWindow feature the valve automatically saves energy –when the valve detects a sudden drop in temperature (usually caused by an open window) the valve temporarily turns down the heat.
Self-learning mode
After an initial period, the valve knows how long it takes to heat up a room. As a result, the Valve can decide if it needs to turn up the heat earlier to reach a desired temperature. This way, it will automatically choose to open the valve earlier if you want the temperature in your bathroom in the morning. Isn't that smart?
Timer function
Every Radiator Valve can be set individually, according to your schedule. Thanks to the Somfy TaHoma you can have a more comfortable bathroom temperature in the morning within just a few clicks. That's a good way to start your morning!
Quiet yet powerful
The motor of the Radiator Valve is designed for optimal sound levels, meaning you can easily use it in your bathroom without being awakened by your radiator valve. Sleep tight!
*Please note the screen will be upside down on UK radiators with the valve pointing vertically*
Specification
Specifications Thermostatic Radiator Valve
Protocol: io Homecontrol –2 ways
Pollution: Cat II
Degree of protection: IP20
Frequency: 868-870 MHz io homecontrol®
Dimensions: 87 x 55 x 48mm (L x W x H)
Weight: 160g
Power: 2AA Alkaline Batteries –Two year-battery life
Color: White
Ergonomic: 2 mechanical buttons (target adjustment +/-, pairing, reset functions) Led display (60 white LED matrix)
Valve Compatibility: Native M30x1.5mm
3 adapters: M28x1.5mm, RA, RAV
Works with: TaHoma v2, TaHoma DIN Rail
Warranty: 5 years