The Somfy GDK 700 is a silent garage door opener with burglar protection and obstacle detection. This easy to install device is suitable for sectional and tilt opening doors.
More information
In stock
Garage Door Motor GDK 700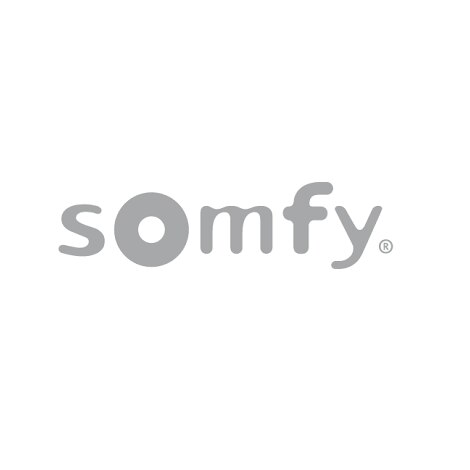 Details
GDK 700
The Somfy GDK 700 allows you to operate your automated garage doors from the comfort of your car. When you're near your garage doors, simply use the remote control to open and close them, meaning you won't have to face the elements.
The unique belt transmission ensures silent operation without compromising on its strength or ease of use. The whisper quiet opening and closing function, alongside its soft start/stop system, means you never have to worry about disturbing your family members when you arrive home late.
This easy to install device also features 700Nm lifting capabilities, making it ideal for garage doors up to 70 KG and 7m². With its built in lighting, obstacle detection and burglar protection, the GDK 700 ensures security and easy access at all times.
Please read the product documentation and ensure your door is in a suitable condition and can be motorised before installation. If you are unsure, contact customer services or speak to a garage door professional.
Silent garage door operation
Suitable for sectional and tilt opening garage doors (max 70kg and 7m²)
Easy to install, configure and use
Built in burglar protection and obstacle detection
Compatible with TaHoma - control your garage door from your smartphone
Comes with a comprehensive 5 year warranty
What's included?
1 Motor
1 Rail
2 Controls
Specification
Mains supply: 230V - 50/60Hz
Reduction gear supply: 24V DC
Max. power consumed: 120W
Standby consumption: 4W
Traction force: 700 N
Types of rails available: Belt transmission
Lengths of rails available: 2.9m in 3 parts
Use: 15 cycles per day for a standard rail (tested for 10000 cycles)
Min. height under the lintel: 35mm
Overall length: With a 2.9m rail: 3.29m (3.09m if the motor head is mounted with a 90° offset)
Weight motor head: 4kg
Weight rail: 9 kg
Opening speed (in load): 14cm/s max.
Number of channels that can be memorised: 32
Transmitter in the kit: Keypop 2 RTS
Somfy radio frequency: 433.42 MHz RTS
Built in lighting: G4 24V 20W
Operating temperature: -20° / +60°
Packaging dimensions - L 120cm, W 33cm, D 18cm
Warranty: 5 years