Somfy Smoove wireless wallswitch with io-homecontrol protocol. Easily add a wallswitch wherever you like, it's battery powered so no wiring! Easy to install and use.
✔️ Enhance – make your home even smarter
✔️ No mess - Esily add a switch without wires or drilling
Compatible with: Izymo On/Off Lighting Receiver io & TaHoma.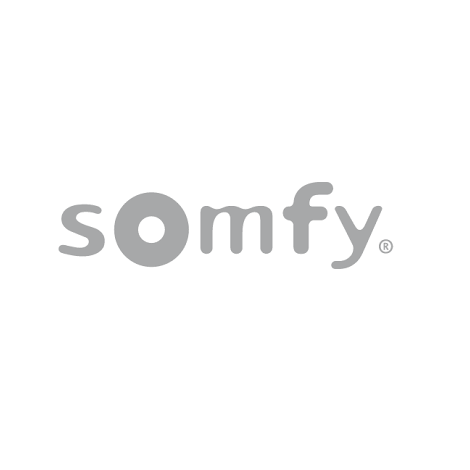 More information
In stock
Details
Smoove Lighting io wireless wallswitch
Easily add a wireless switch to control Somfy io lighting and other io equipment. Completely wireless very easy installation and no wiring required.
Control a single light or a group of lights. Switch your lights on or off and if applicable use the dimmer function. In combination with TaHoma you can set it to start a Somfy TaHoma scenario
Note that to control your lights they need to be equiped with a io-receiver.
Enjoy the benefits of remote control lights
Control all your livingroom's lights at once using Smoove as a group controller
Control not only your lights but any compatible product at the same time - shutters, awning, security, heating…
No impact to the design of your home
Wireless installation, no need to lay extra cables
Place the wallswitch where you desire
Specification
Technical specifications Smoove Lighting io
Dimensions (including frame): 80 x 80 x 10 mm
Dimensions (excluding frame): 50 x 50 x 10 mm
Frequency: 868 MHz
Protocol: io-homecontrol (1-way)
Power: 1 x 3V DC CR 2430 lithium battery
Suitable for indoor use
Range: 15m indoor (50 m in free field)
IP class: IP30
Operating temperature: 0°C to 55°C
Warranty: 5 years
The Smoove Lighting io is compatible with Izymo Lighting Receiver io & TaHoma