The stylish and easy to use Smoove Wall Switch allows you to wirelessly control a single Somfy connected product with its touch sensitive display.
More information
Out of stock
Smoove Wall Switch Silver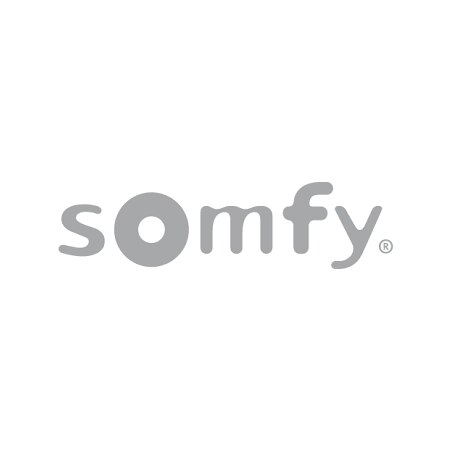 Details
Smoove Wall Switch Silver
The battery powered Somfy Smoove Wall Switch is one of Somfy's customers favourites. With its touch sensitive display, it allows you to wirelessly operate an individual Somfy RTS product, such as your powered blinds, lighting or sun screens.
Just gently touch the control icons to adjust your connected devices. Alternatively, you can use the 'my' setting to program a specific position, allowing you to instantly recall a favourite setting with no fuss.
Control a Somfy RTS powered blinds or other RTS enabled product, e.g. electric curtain track or lighting module
Includes raise, lower and stop functions, and programmable 'my' button
Battery powered with no wiring required
Supplied as a switch module with a mounting plate
What's included?
1 Smoove Wall Switch
1 Mounting Plate
1 Battery
5 year warranty
Combine this module with a Smoove frame of your choice to complete the wall switch set. Frames purchased separately
Specification
Compatible with the Somfy RTS range of motors and sensors.
For indoor use
Measurements Smoove module: 50 x 50 x 10 mm
Battery Type : 2430 Lithium
Battery Voltage : 3 V
Radio Frequency : 433.42 MHz
Radio Range:  200m in open field or 20m through 2 reinforced concrete walls
Channels: 1
Colour / Finish : Silver
Installation : Supplied as a switch module (with a mounting plate).
Warranty: 5 years