The 1st smart control to centralise & connect your home equipment.
Simple & evolutive: Start with one or two pieces of equipment and add new equipment at your own pace.
Compatable with many smart home devices: Large ecosystem of Somfy products and partnerships with major home equipment brands.
Supports key smart home protocols: Native integration of io-homecontrol, RTS and Zigbee 3.0 protocols along with cloud compatibilities.
The Somfy Smoke Alarm io keeps you safe in emergency situations. When smoke is detected, an 85 dB alarm is triggered and with TaHoma, it can automatically adjust your home features to secure escape routes.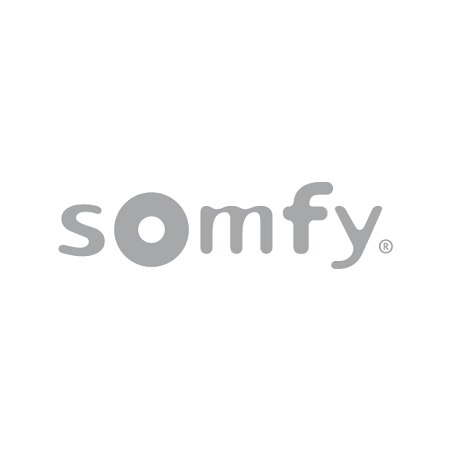 More information
In stock
We live and spend a lot of time in our homes and we expect these to be a safe place for our family members. Nevertheless many people do suffer from serious injuries and deaths every year due to fires in their homes. Not to mention the costs for rebuilding and restoring fire damaged homes. Fires can be caused by multiple things such as electrical failures, candles, smoking, cooking and lots of other reasons.
One way of minimizing risk of injuries due to fires is to secure the home and use smoke detectors. These come in a variety of designs and some also with smart functions. Nowadays there are smoke detectors that are connected to each other wirelessly in order to all sound at the same time and getting maximal attention when you are at home. During the past years we have also seen the entrance of smart smoke detectors. What these do is basically sending you a push notification or email to your smartphone. Upon receiving this you are able to take action faster and hopefully minimize the risk and damage if there's a fire in your home.
Somfy offers smart smoke detectors that within the TaHoma smart home solution can send out alerts (a TaHoma is mandatory). We will guide you on how to setup push notifications so that you can receive information if the smoke detectors sense anything at your home.
Instructions on how to setup a push notification/email in TaHoma:
Login to you account at www.somfy-connect.com
Click on SMART programming
Choose "New" in the upper left corner
Drag the envelope icon into the designated area
Choose which devices that should receive the alert (smartphones shown here are the ones that have logged into your account. If a device is not showed, then use it to log in to your TaHoma account).
Next, choose all smoke sensors that should act upon the presence of smoke
Then confirm on "smoke" on the right column and press "Save" at the bottom
Save your Smart programming
Name your Smart programming and confirm
Activate your program by dragging it into the dotted lines for activated programs
Done!
You can also use the Smart programming menu in order to open your roller shutters and turn on lights in case of fire detection in your home. Just set this up within your Smart programming menu.
Smoke alarm detection in Somfy Protect:
If you are one of the many users of a Somfy Protect alarm-solution in your home there are ways to monitor your home for fires alarms here. What you do need is either a Somfy One or Somfy One+, the smart all-in-one alarms with built in camera, motion sensor and siren. These devices have a function for detecting the sound of existing smoke alarms in your home.
Within the device setting for your One/One+ you can enable the smoke alarm detection function. By doing this the device will listen for smoke and/or carbon monoxide alarms in your home. When an alarm is detected an email or push notice will be sent to your smartphone immediately and you can then take immediate action. Open your Somfy Protect app and see if there are smoke in your home and then call the fire department.
Note: In order to have the smoke alarm detection function to work your camera/alarm must be activated and the privacy shutter must be opened in order for the microphone to be able to detect the alarm.
Somfy TaHoma switch + 3 Smoke Alarms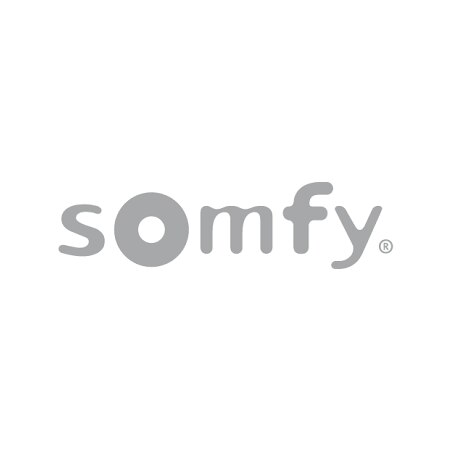 Details
From smart application to home automation, the most complete & evolutive connected experience with the TaHoma environment.

- From a touch of a button, to an app control, all the way to voice control, TaHoma switch offers an accessible to all and scalable smart home solution.

- TaHoma switch controls key home equipment of Somfy and major partners brands (shades, shutters, doors, gates, windows, heating, lighting, cameras, alarm systems and more) for more security, greater energy efficiency and enhanced comfort every day.

- With today more than 280 equipment ranges and 21 major home equipment brands, it offers one of the most complete smart home experiences.

- Thanks to the native integration of the io-homecontrol, RTS and Zigbee 3.0 protocols along with cloud compatibilities Tahoma switch is an evolutive solution, that allows people to add equipment as they'd like.

- TaHoma Switch is also compatible with Google Assistant and Amazon Alexa enlarging the user experience to voice control.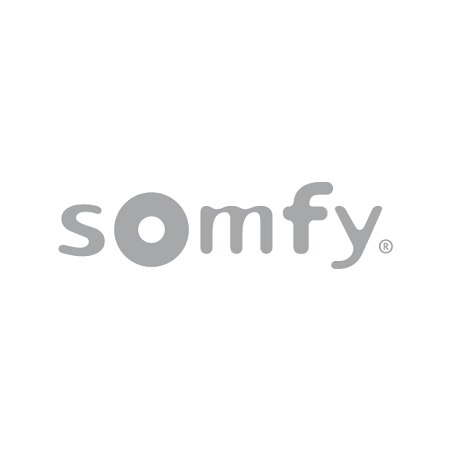 Smoke Alarm io
Smoke alarms are a crucial feature in any home. The Somfy Smoke Alarm io not only detects smoke and emits an 85 dB alarm to warn you, it also allows you to secure safe escape routes too. When connected to the TaHoma system, it can roll up blinds and switch on lights to make it easier for you to get out of any emergency situation.
Safe and alert
Multiple smoke alarms are always recommended for optimum security. You can connect all your Somfy smoke alarms, so they are all activated if smoke is detected anywhere in your home. That means that if there's a fire in the kitchen, you'll know even if you're upstairs. And with smartphone alerts, you can be notified of potential emergencies even if you are away.
Emits an 85 dB alarm when smoke is detected
Automatically alerts all Somfy smoke sensors in your house to smoke detection
When connected to TaHoma, it can alert you via email or push notifications to your smartphone
The TaHoma system can automatically adjust other connected features to secure safe escape routes
Easy to install
Comes with a comprehensive 5 year warranty
Not compatible with Somfy Protect
Specification
Technical specifications:
Article number: 1870600
Radio frequency: 868-870 MHz and 433.42 MHz
Technology: io-homecontrol, RTS and Zigbee 3.0
Connections: 1 x Micro-USB
Current: 230 V / 5V DC 1 A
Enclosure class: IP30
Range: 200 meters open field
Working temperature: 0 ° C to + 50 ° C
Dimensions: 162 x 67.5 x 34 mm
Weight: 213 g
Color: White
Location: Indoor
Other: LED (red / green / orange / white).
Miscellaneous: Two physical control buttons at the top of scenes.
Maximum number of connected products:
200 pcs (total, all technologies)
io-homecontrol: 200 st
RTS: 50 st
Zigbee: 50 pcs
Sensors / alarm sensors (Somfy): 50 pcs
Cameras: 5 pcs
Scenario player (Somfy): 20 pcs
Maximum number of scenes: 40
Philips Hue: 1 Bridge (gateway) 50 Hue products
Package contents:
1 pc Somfy TaHoma box
1 pc Power cable, Micro-USB
1 Getting Started Manual
Warranty: 5 years
What's included?
1x Somfy TaHoma switch
1x Power cable
1x Ethernet cable
1x Quickstart manual
3x Smoke Detector
3x 6LR61 9V battery
9x Screws and plugs