The Telis 6 Chronis Pure handset is ideal for controlling multiple Somfy products individually or as a group and comes with a convenient timer function.
More information
In stock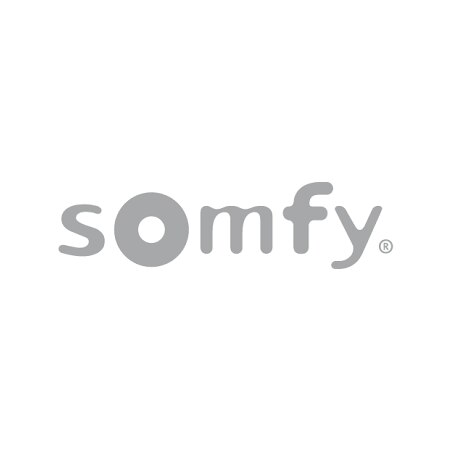 Details
Telis 6 Chronis Pure
The multi channel Telis 6 Chronis Pure handset comes complete with a convenient timer functionality. With a choice of manual or automatic modes, its display allows you to operate up to six connected Somfy RTS products individually or simultaneously as a group with the click of a button. The timer function lets you configure up to six commands per day for hassle-free operation and makes it easy to simulate presence to deter any potential intruders when you are away from home.
The contemporary styled pure white Telis 6 Chronis can also be used in combination with a Somfy sun sensor. Program time schedules to automatically switch the sensor on or off. The 'cosmic' mode allows pre-programmed control to be triggered depending on the position of the sun.
Controls up to 6 Somfy RTS powered blinds or other RTS enabled products, e.g. electric curtain tracks or lighting modules
Includes raise, lower and stop functions, and programmable 'my' button
Digital display allows you to create and name different products or groups for easy control
Timer functionality allows up to six commands per day
Battery powered with no wiring required
Includes an indicator to let you know when the battery is running low
Supplied with a mounting bracket for easy storage
What's included?
1 Telis 6 Chronis Pure
1 Battery
1 Wall mount
Specification
Measurements: 151 x 47 x 18 mm
Battery Type: AAA
Battery Voltage: 1.5 V
Radio Frequency: 433.42 MHz
Radio Range:  200m in open field or 20m through 2 reinforced concrete walls
Channels: 6
Colour / Finish: Neutral Colour
Installation: Supplied with a mounting bracket (for wall mount option)
Warranty: 5 years