Connect yourself to an easy life
Explore a new way to control your motorised blinds, curtains, garagedoors and gates.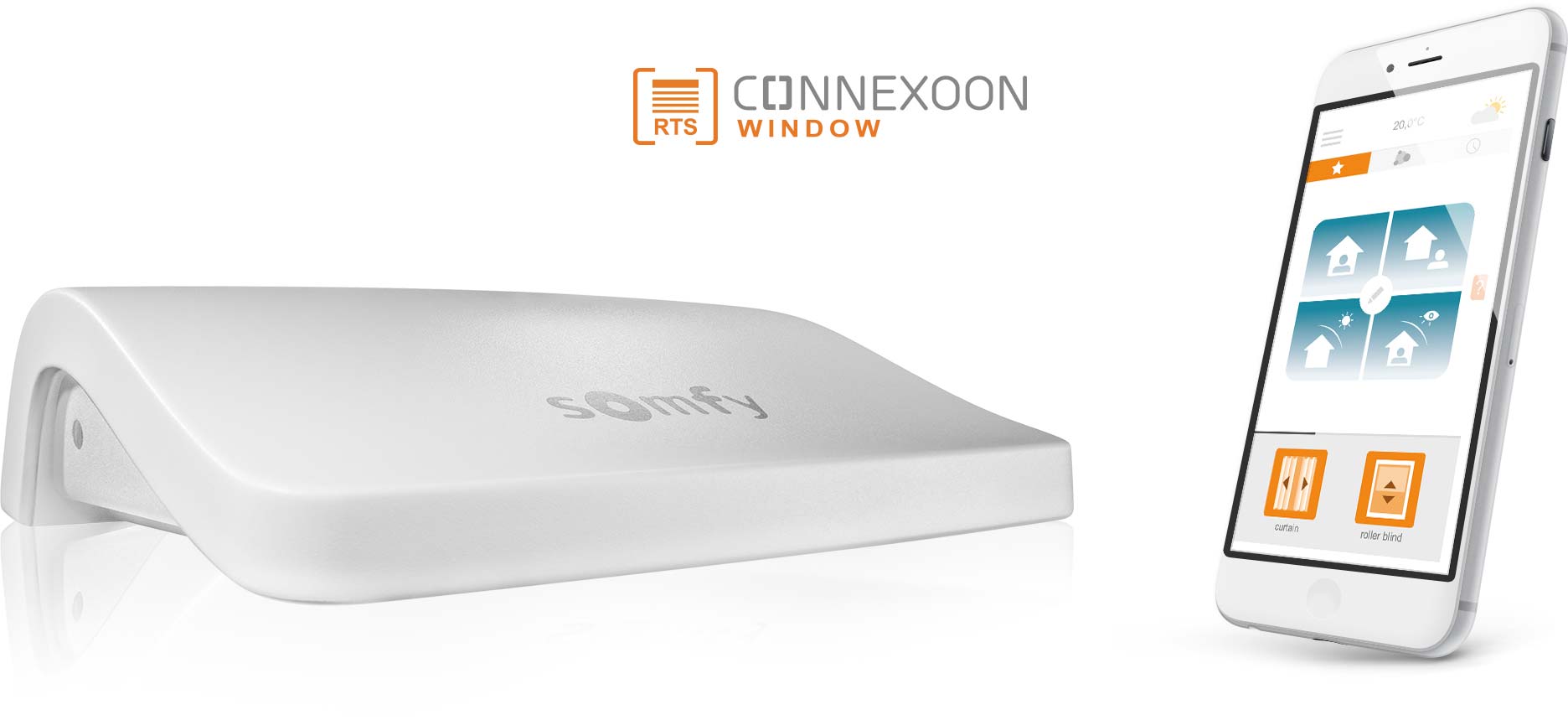 Intuitive, smart and playful
Connexoon enables you to centralize, control and program your connected
connected devices like interior blinds, lighting and gates. Connect your Connexoon RTS to your internet router
and download the Connexoon Window or Connexoon Access App on your smartphone for easy control of your connected products at home or away. Now works with Google Assistant just add the TaHoma & Connexoon service to your Google Home and say "sync all devices".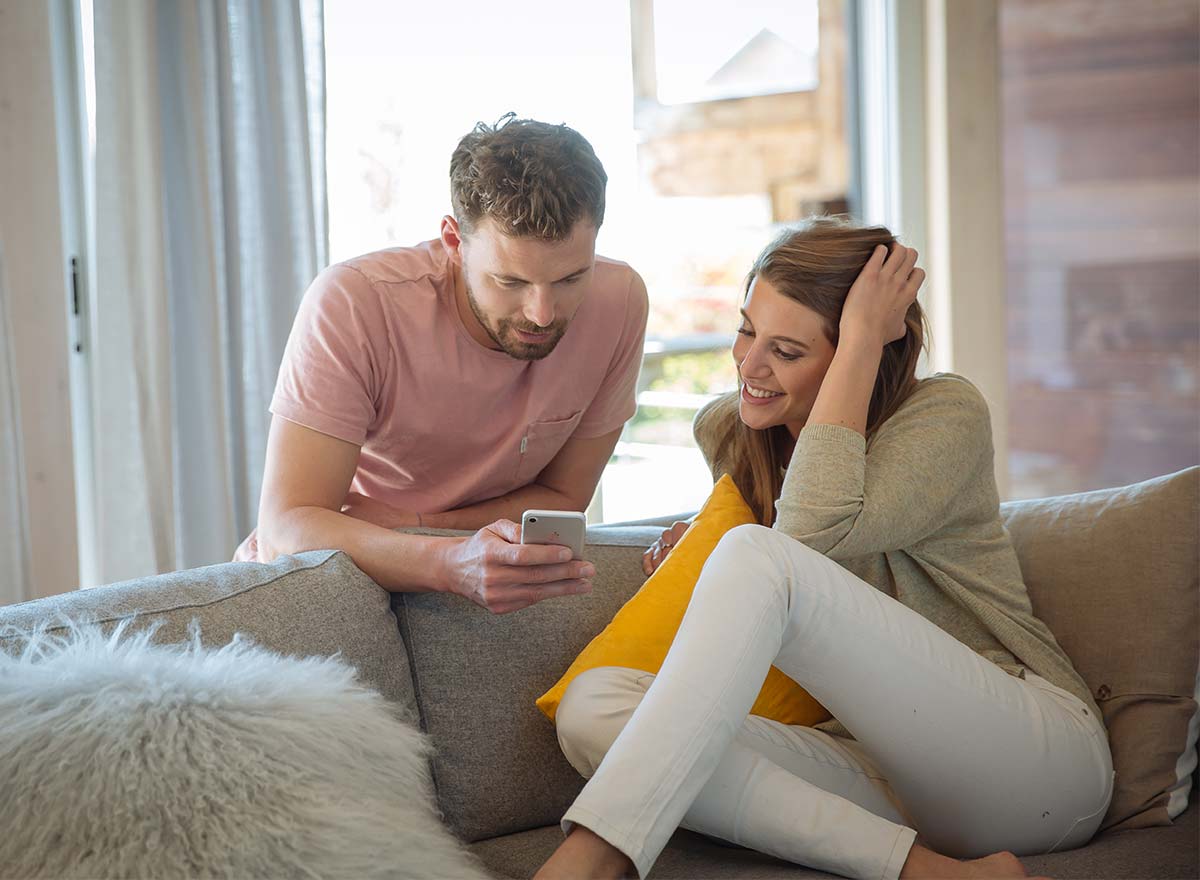 Control with just one click
Open or close all your equipment with one press anywhere you are. Use 4 pre-defined scenarios to control several connected products simultaneously. For example the 'Back Home scenario'. With one press, when you arrive home, your interior blinds and curtains open and some selected lights switch on. At the same time the presence simulation is switched off.
Simplicity within reach
Replay the scenarios you have programmed, for example an "Evening Atmosphere" which closes the curtains and turns on the lights in the living room. Connexoon comes with a complete set of useful and easy-to-use functions.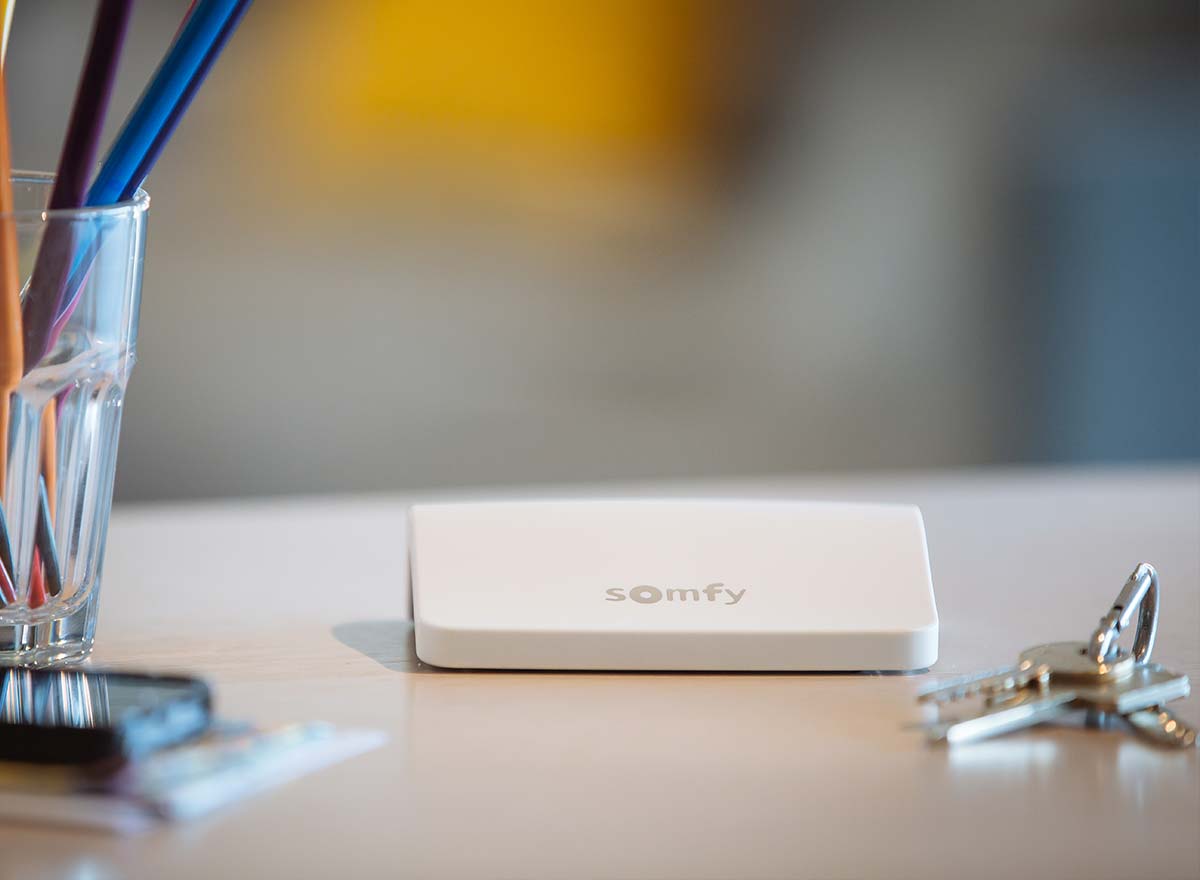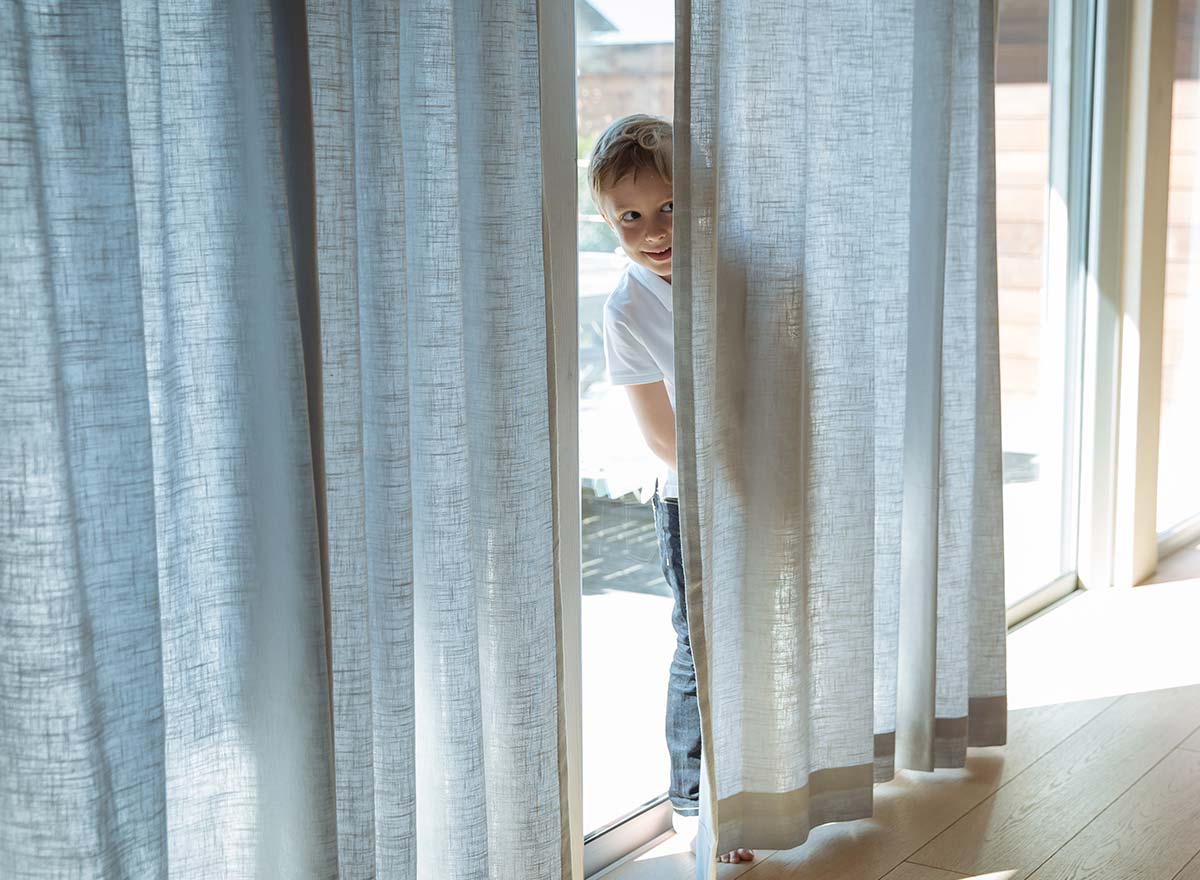 4 pre-defined scenarios
From the start ready to use pre-defined scenarios. 'Back Home', 'Leave Home',
'Sun Protection' and 'Privacy' scenarios are pre-defined making getting started with Connexoon even easier. And as soon as you wish you can add your own scenarios too.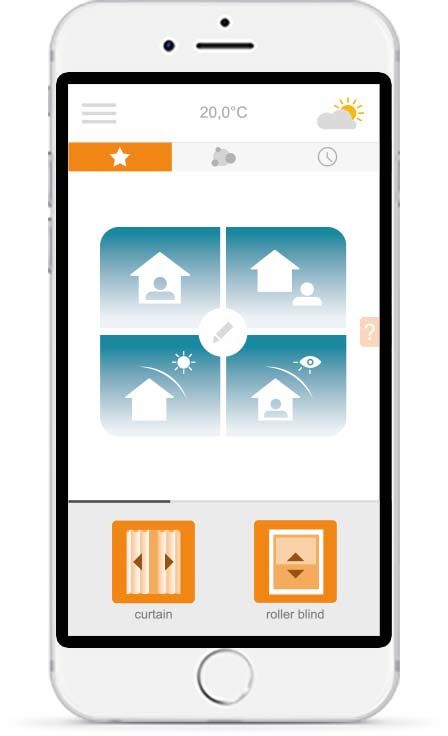 Open and close all your blinds and curtains with a simple click.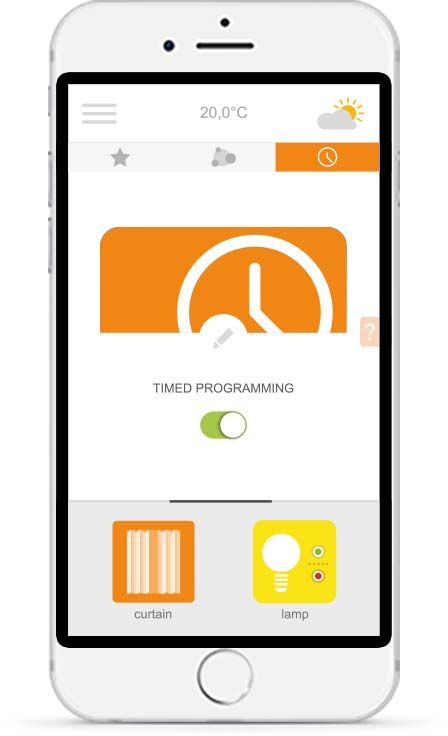 Schedule the opening and closing of your equipment at the time and date of your choice.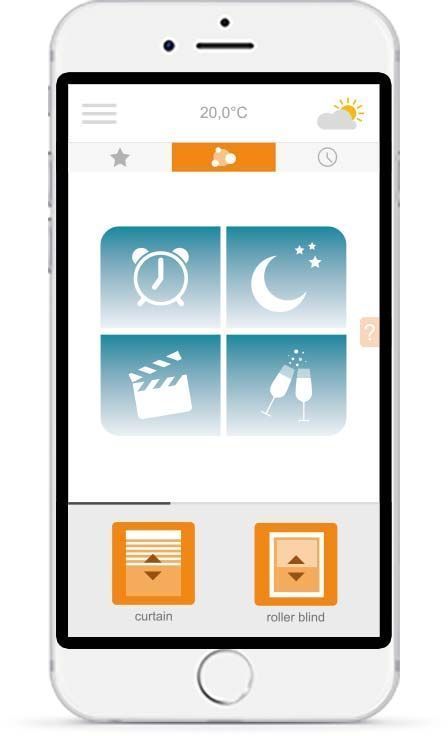 Register a position for your curtains and your light to reproduce your favourite moments.
All the help and advice you need is right here