The indoor security camera that records everything thanks to the built in motion sensor and notifies you via push message. Can be installed in under 10 minutes! As soon as the camera detects movement, the siren will go off and you'll immediately receive a push message on your smartphone. You can watch live, check the recorded images of 30 seconds and download those images for free. The Somfy Indoor Camera is compatible with Somfy TaHoma. Consult this document for explanation of the possibilities and restrictions. Good Housekeeping scored the Somfy Indoor Camera 79/100 - read the review here
Compatibility: Amazon Alexa - Apple HomeKit - Google Assistant - IFTTT.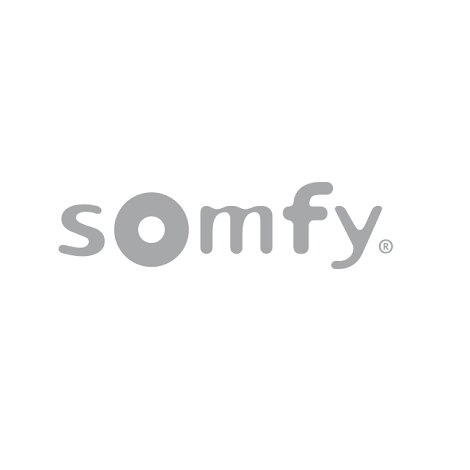 More information
In stock
Somfy Indoor Security Camera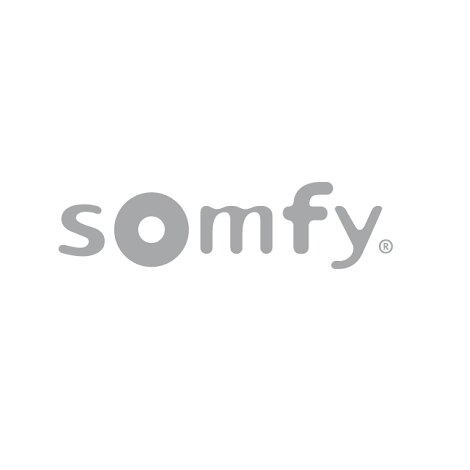 Details
Somfy Indoor Security Camera
With the Somfy Indoor Camera nothing will escape you again, because this Full HD plug and play indoor security camera records everything and sends you a push message if there is something suspicious going on. The great thing is that you can install the camera in under 10 minutes and you can set it to communicate with your smartphone via the app - it looks great too!

All images the camera records are stored in the cloud or on your own Dropbox. As soon as the camera detects a movement, it will immediately starts recording and you'll receive a push message on your smartphone. You can watch live, check the recorded images and download those images for free.
The Somfy Indoor camera is future proof and fully compatible with a wide range of services like Apple HomeKit, Google assistant, Amazon Alexa, IFTTT.
And then there's the privacy shutter, as soon as you enter the room, the camera literally closes down, so everything you do in the privacy of your own home is for your eyes only. Nothing gets recorded, nothing gets stored on the cloud, zippo, niente, nada. 100% privacy guaranteed.
Finally. Have you got pets who are free to wander around? You can set up the camera in such a way that not all movements activate it.
SomfyVision™
The unique combination of infrared-based motion sensor and motion detection ensures highly accurate alerts.
Easy Set up
Install your Somfy ip camera in minutes from your smartphone with the user friendly Somfy Protect App (iOS & Android).
Talk and listen
Enjoy the camera's 2-way audio communication and make sure to always stay connected to your home.
A great monitoring experience
The Somfy camera comes with a 130° wide view angle, a 4x zoom (Magic Zoom), and night vision. Images will just look crystal clear!
Rely on your friends and Family
Never worry again when you're away. Grant access to your security system to your trusted network.
Know who is home and safe
See who's home and get notified when your children are back home, thanks to the Kids Mode of the Somfy Protect app.
Recording & Storage
30 seconds image recording upon motion detection
Download the video clips for free or upload to Dropbox, Google Drive or OneDrive
Specification
What's included?
Somfy Indoor Camera
Adjustable support base
Micro USB cable
USB adaptor (5V / 1,5 A)
Local interchangeable plugs
Tool for Reset
Optional you can combine the Indoor Camera with the wall mount to hang your Somfy Indoor Security Camera up high, right on your wall.
Video
HD video sensor 1080p / 30 fps live view
Wide angle 130 (diagonal) with fixed focus (60 cm/ 1.9ft to infinity)
Night vision (6m) with mechanical infrared filter
Digital zoom x4
SomfyVision motion detection (5 m/ 16ft)
Other:
WiFi 802.11 b/g/n (2.4 Ghz) - open/WEP/WPA WPA2-Personal supported
Audio: Built-in speaker and microphone
USB adaptor (5V/2 A)
Dimensions: 43 x 90 mm
Weight: 195g
Operating temperature: 0-45
Warranty: 5 years
Help Guides
Somfy Security Camera
Instruction Manual
View PDF