Google Assistant takes Somfy to the next level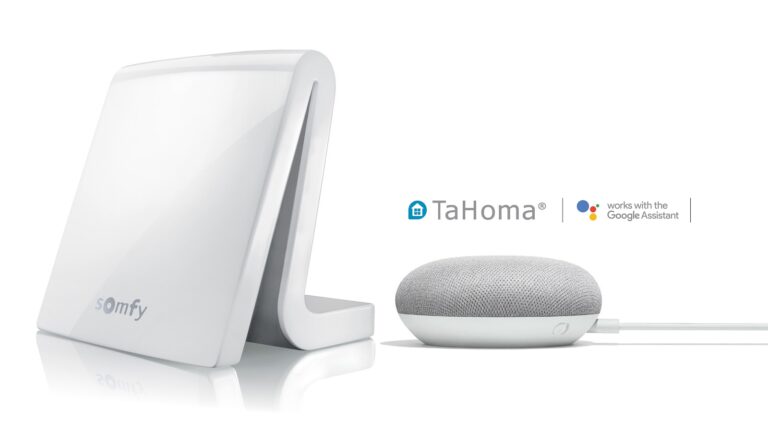 EVER since its launch in 2016, Google assistant has revolutionised the way we interact with technology. For the very first time, we could play music and video, search the web and access our files just by talking to our devices the way we would to one another and its popularity has soared, with the company estimating it will soon be on a billion smart devices. Now a new milestone has been reached, with Somfy's TaHoma Smart Home system now fully compatible with Google Assistant – making it possible to control virtually every aspect of your Somfy connected home just by talking!.
Smart Home
From home security to blinds and awnings, Somfy specialises in the automation of a whole range of smart home features. Now that its tech can be effortlessly controlled using Google Assistant, you can activate all those smart home features just by talking. Is the sun coming up and you want to close the blinds? Easy – just tell them to close! Did you forget to close the garage door? Simple – just tell Google Assistant to close it. From activating your home's Somfy security features to creating your perfect home feel for any situation, you don't even need to move from the sofa, just sit back, relax, and tell Google Assistant what you want.
Pocket Assistant
The great thing about Google Assistant is that it's free. Thanks to smartphones, pretty much most of us now have Google assistant with us all the time due to it being installed in Android and iOS devices. It can also be easily installed in a whole range of Google products, including the Nest Home Hub and Google Home. So no matter where you are, you always have that simple voice interaction just a word away.
Tailor made for you
With Somfy it's easy to pre-programme which spoken words will activate certain smart home scenarios around your home too. For instance, if you're about to settle down with a movie you can say something like 'Hey Google, start watch film scenario!', the lights will dim and the curtains close – turning your living room into your very own movie theater, all without having to move an inch from the sofa. Absolutely perfect for those comfy weekend nights in with the family.
Smart connectivity
It's not just Google Assistant which is now part of the Somfy smart home family either, as it's also working with Amazon Alexa, Philips Hue, Sonos, Danfoss, Velux and the smart phone applications Olisto and IFTTT – all part of Somfy's plan to integrate its features into the smart home of the future!