Smart garage technology does the heavy lifting for you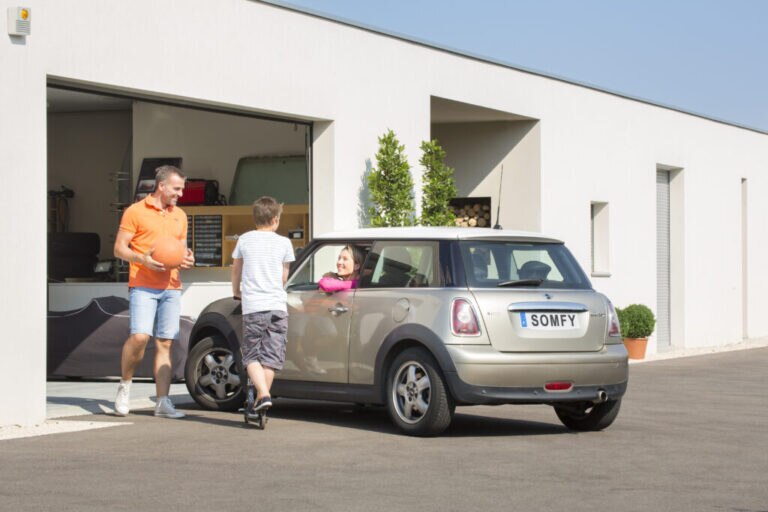 THE humble garage door has long been the only way of getting your vehicle in and out of your property, but they haven't always been easy to use.
Heavy, sometimes cumbersome, manual garage doors have tested many a bicep over the years and for some drivers it can even inspire a bit of dread that they have to leave their vehicle on a cold, dark or rainy evening and try to open the garage door themselves.
But now thanks to the advent of smart technology we don't have to do all that heavy lifting at all, with motors that can raise and lower the garage door at the touch of a button. With the option to add specialist photoelectric cells you can help ensure the door won't shut when there's an obstacle in the way, such as a child, pet or vehicle, providing precious peace of mind.
Automated upgrade:
Being able to open and close a garage door is really simple these days thanks to Somfy technology. With a whole host of smart garage accessories and features, the tech will open and close the garage door at the touch of a button. You can use a remote control, or by combining it with the TaHoma smarthome system – you can even open and close the door using your smartphone.
You can also programme scenarios where aspects of your smart home are linked together. For example, when your garage door opens the light is switched on at the same time, so you don't have to worry about fumbling around in the dark!
Expandable system:
The system can be more than a garage door if you need it to be too, with a whole host of additional features you're able to add.
You can add extra control panels for different parts of the home, so you can activate your door inside your garage, or perhaps in the kitchen if you think you've forgotten to do it and are already in the midst of unpacking your shopping.
You can also add warning lights for that added bit of extra safety, warning visitors and family that the door is about to open and close, so they know to stay well clear.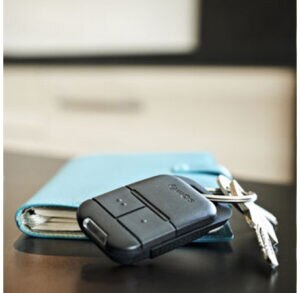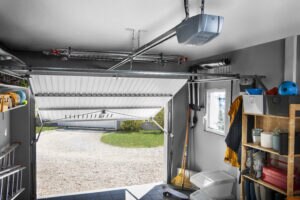 Defending your castle:
Your home is your castle and your garage door is your drawbridge. With this in mind, you can enjoy total peace of mind knowing that the system can be upgraded with additional features such as burglar protection. If the power goes down in your area then no problem, a backup battery means your garage door will keep working properly
Using programmable scenarios, you could for example create one called 'good night', where your garage door closes automatically at the same time every evening if you've forgotten to close it, providing you with peace of mind.
Peace and convenience:
Because the garage motor doesn't feature complex wiring and is simple to fit, you can get it up and running in no time. Also, a quiet motor means there are no loud motorized noises or shaky parts to disturb your family in the morning when you open the garage to go to work.
Safety sorted:
Smart home technology is about convenience of course, but it's also about safety too. It's important that our home gadgets help keep our families safe.
To this end, the Somfy GDK has built in burglar detection, the ideal defense against potential intruders, and also has obstacle detection. It also comes with a two year warranty for peace of mind.