Setting up a TaHoma Scenario
THE modern smarthome is a complete ecosystem packed with features designed to improve comfort, convenience and security. But every system, regardless of how simple or complex it is, needs a brain – and Somfy TaHoma is that brain. Compatible with over 100 Somfy RTS and io home control products, there's virtually no limit to what you can do.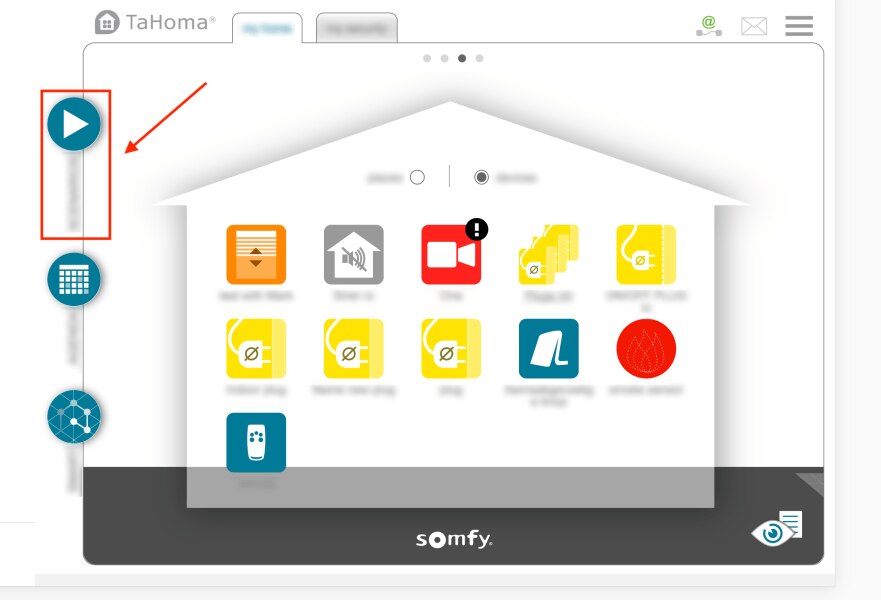 Centralised Control:
Modern smarthomes can boast a range of brilliant features, from automated blinds that keep the blazing sunlight at bay, to HD cameras that keep a watchful eye over your property. But all of these smart products need a central point that allows you to programme and control them in a way that's both straightforward and convenient.
With Somfy TaHoma, you can do all of these things with the click of a mouse or the touch of a button via your own PC, or by using the TaHoma app on your tablet or smartphone – even when you're not home. The system can even send you email alerts so you're kept in the loop at every stage. These email alerts, coupled with the ability to remotely adjust your home's features, means you can rest assured that your home is always secure.
One touch scenarios:
So imagine you want your home set up for the summer months, 'scenario summer', it could feature things like having your awnings down, lights off, and blinds up to keep things nice and cool. Or picture your ideal morning 'wake up' scenario, 'scenario morning', with lamps on, curtains drawn and your favourite morning playlist playing on your speakers so you can go into the kitchen and make yourself a coffee. See example below: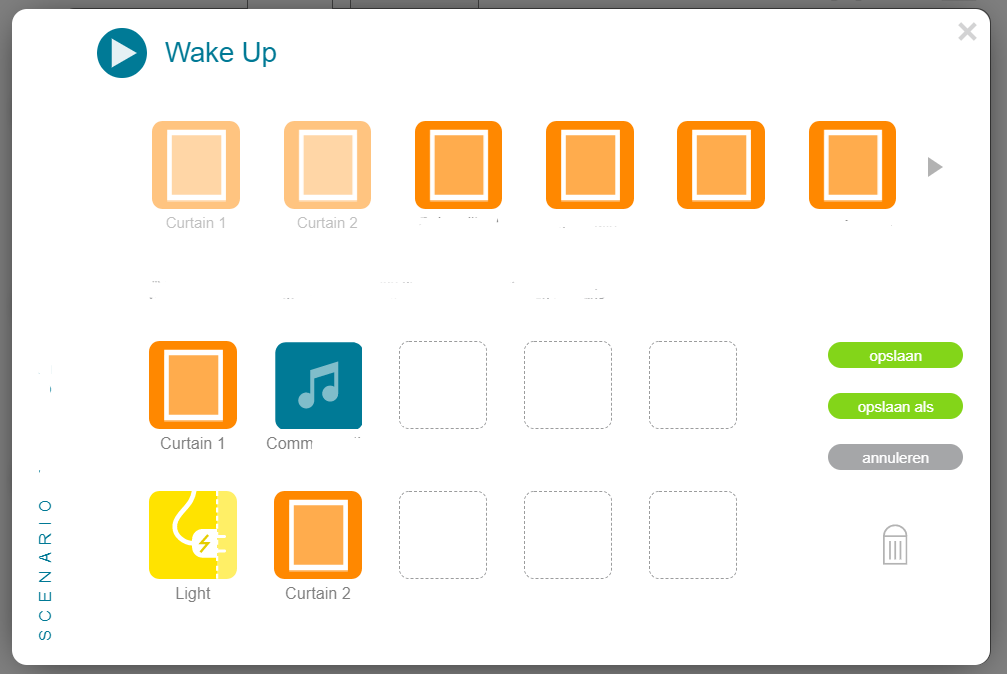 You can activate any of these scenarios and more with a simple command that makes your TaHoma system swing into action.
Personalising the system to suit your lifestyle just couldn't be easier. To set up any scenario is super simple, just drag and drop the corresponding icons to the devices you want to include in this scenario, and then choose the action to perform.
Green cost savings:
These days we're all rightly very conscious of the environmental impact of everything we do. TaHoma allows you to setup your smart home in such a way as to not only help protect the environment by reducing energy costs, but also keep your bills down too.
Sun sensors can automatically adjust your blinds or shutters to keep your home cool in summer and warm in winter, which means you won't have to splash out as much on air conditioning and heating.
Change for the seasons:
You won't need to worry about changing settings when the seasons change either and you can implement any actions at sunrise and sunset. The time will change automatically throughout the year and you will not have to worry about anything.
Simple to install:
You don't need to be a trained engineer to fit TaHoma to your home. Coach tutorials talk you through all the steps and there's an intuitive interface that makes everything simple to programme too.
Works with: