Smoke detection alerts in TaHoma
We live and spend a lot of time in our homes and we expect these to be a safe place for our family members. Nevertheless many people do suffer from serious injuries and deaths every year due to fires in their homes. Not to mention the costs for rebuilding and restoring fire damaged homes. Fires can be caused by multiple things such as electrical failures, candles, smoking, cooking and lots of other reasons.
One way of minimizing risk of injuries due to fires is to secure the home and use smoke detectors. These come in a variety of designs and some also with smart functions. Nowadays there are smoke detectors that are connected to each other wirelessly in order to all sound at the same time and getting maximal attention when you are at home. During the past years we have also seen the entrance of smart smoke detectors. What these do is basically sending you a push notification or email to your smartphone. Upon receiving this you are able to take action faster and hopefully minimize the risk and damage if there's a fire in your home.
Somfy offers smart smoke detectors that within the TaHoma smart home solution can send out alerts (a TaHoma is mandatory). We will guide you on how to setup push notifications so that you can receive information if the smoke detectors sense anything at your home.

Instructions on how to setup a push notification/email in TaHoma:
Login to you account at

www.somfy-connect.com

Click on SMART programming

Choose "New" in the upper left corner

Drag the envelope icon into the designated area

Choose which devices that should receive the alert (smartphones shown here are the ones that have logged into your account. If a device is not showed, then use it to log in to your TaHoma account).

Next, choose all smoke sensors that should act upon the presence of smoke

Then confirm on "smoke" on the right column and press "Save" at the bottom

Save your Smart programming

Name your Smart programming and confirm

Activate your program by dragging it into the dotted lines for activated programs

Done!
You can also use the Smart programming menu in order to open your roller shutters and turn on lights in case of fire detection in your home. Just set this up within your Smart programming menu.
Smoke alarm detection in Somfy Protect:
If you are one of the many users of a Somfy Protect alarm-solution in your home there are ways to monitor your home for fires alarms here. What you do need is either a Somfy One or Somfy One+, the smart all-in-one alarms with built in camera, motion sensor and siren. These devices have a function for detecting the sound of existing smoke alarms in your home.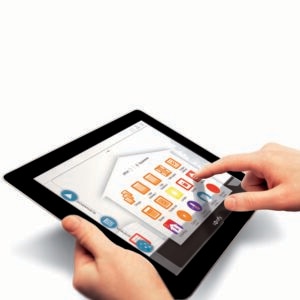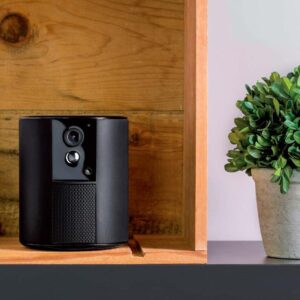 Within the device setting for your One/One+ you can enable the smoke alarm detection function. By doing this the device will listen for smoke and/or carbon monoxide alarms in your home. When an alarm is detected an email or push notice will be sent to your smartphone immediately and you can then take immediate action. Open your Somfy Protect app and see if there are smoke in your home and then call the fire department.
Note: In order to have the smoke alarm detection function to work your camera/alarm must be activated and the privacy shutter must be opened in order for the microphone to be able to detect the alarm.