Small, robust and reliable remote control compatible with Somfy RTS motorised garage doors and gates.
More information
In stock
Keypop 2 RTS - Remote control 2 channels for garage door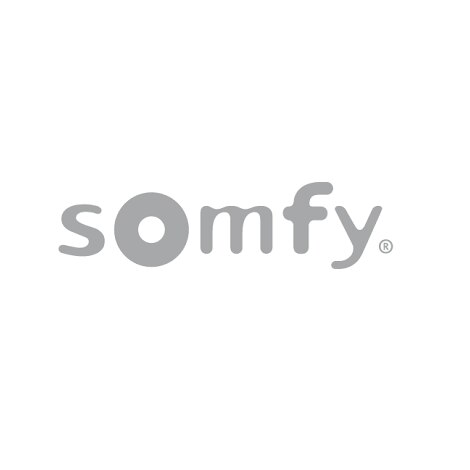 Details
The robust and compact two channel RTS Keypop 2 remote control lets you automatically operate your Somfy connected garage doors from up to 30m away
Make arriving home even easier with the two channel Keypop RTS. This strong and compact remote control allows you to open and close your garage doors from the comfort of your car, so you don't have to worry about facing the elements.
Individually operate up to two Somfy RTS connected motors from up to 30m away. Thanks to the recessed button design, you can carry the Keypop 2 in your bag or pocket without having to worry about accidentally activating the controls.
Benefits
Control up to two Somfy RTS motors/ products
Easy to program and use
Compact design makes it ideal for carrying in your bag or pocket
30m transmission range
Comes with a comprehensive 5-year warranty.
Specification
Compatible with all Somfy RTS motors and receivers.
Sequential control
Strong ring to carry on your keychain Radio Range: 30m Measurements: 37.9 x 64.3 x 14.5 mm
Working temperature: -20 to + 60 degrees
Battery type: CR 2430
Battery voltage: 3V
Note: it's not possible to program RTS tubular motors or receivers with the Keypop RTS. This is only possible with Situo remote controls
Warranty: 5 years