Expand your Somfy Protect alarm system or intelligent security camera with the Somfy Protect smoke detector for even more safety and security. ✔️ Loud siren (85dB) ✔️ Works together with your Somfy Protect alarm or intelligent security camera ✔️ The smoke detectors are connected to each other so that they go off simultaneously
More information
In stock
Somfy Protect Smoke Alarm - Duo pack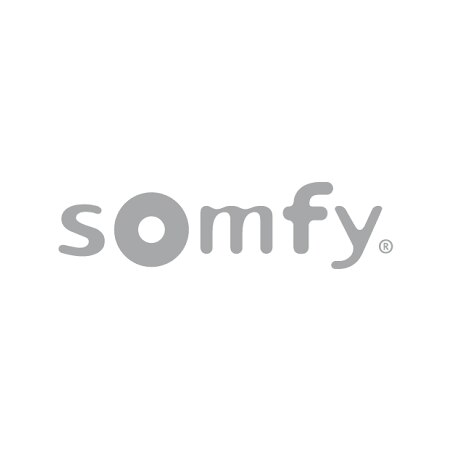 Details
Somfy Protect Smoke detector - DUO PACK
Expand your Somfy Protect alarm system or intelligent security camera with the Somfy Protect smoke detector for even more safety and security.
As soon as the sensor detects smoke, the loud 85dB siren will sound and a notification will be sent to your smartphone. If you have several Somfy Protect smoke detectors at home, they will all go off. The siren of your Protect alarm system can also be activated by the smoke detector and the camera will immediately start recording and saving images. You can also view what's going on directly via the live stream.
The smoke detector can easily be added to your Somfy Protect alarm or intelligent security camera and operated via the Protect app.
Enjoy the benefits of a connected smoke alarm:
Loud siren (85dB)
Works together with your Somfy Protect alarm or intelligent security camera
The smoke detectors are connected to each other so that they go off simultaneously
Notification on your telephone in case of smoke detection
Installation and maintenance via the Somfy Protect app
Specification
Technical specifications Smoke Detector
Detection type: optical smoke detector
Alarm buzzer: 85 dB at 3 metres
Use: indoor / Maximum of 10 per house
Operating temperature: 0-40°C
Power supply: 2 x 1.5 V AA alkaline batteries
(GP15A Gold Peak / E91 Energizer / LR6 Raymax)
Battery life: five years (two years if several detectors are connected together)
Dimensions and weight: 120 x 35.5 mm / 120 g
Connectivity: 868 MHz
Radio Somfy Protect (868.1 - 869.5 MHz) (e.r.p<25 mW)
Warranty: 5 years
Help Guides
Manual for Somfy Protect Smoke Detector
Manual
View PDF